PPC Account Management: The 7 Deadly Sins – Sin #1 – Lust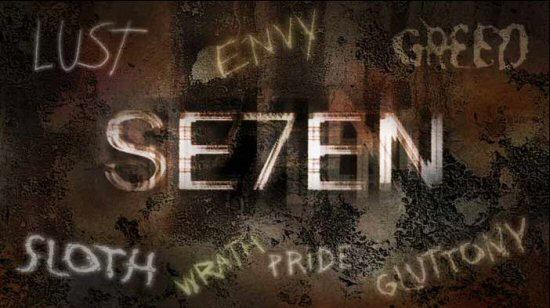 All marketers lust after affordable leads or profitable sales. Nothing wrong with that!
We all know the meaning of lust in the traditional sense. Its origins are somewhat more interesting as it was once used to describe a lack of self-control or an excessive love that rendered other, more important, aspects of life secondary.
The same basic tenets apply to PPC Management. Ignoring them is sinful.
An excessive love of marketing lingo or industry jargon
It is far too easy to forget that "It is not about you" and what you most desire.
Believe it or not, Ripley, even grizzled (or grizzly) industry peers use basic terms to conduct their search for solutions. You cannot afford to assume that your target audience is comfortable looking for narrow terms. The exception is Purchasing Agents and a select few who search by part or model number(s).
Do not ask people to be perspicacious while evaluating perspiration reduction solutions when "Antiperspirant" will do just fine. Deodorant is even better.
Falling in love with trendy, unproven tactics
Does anyone remember Second Life?
We received a call Friday, April 1, asking what we thought about Google's new gBlimp Text Ads … Nuff Said?
Ad Positions and Self-Control
You have an irrational desire for your PPC Ads to display in the Number 1 Position. You may be Number 1 in Search Results, but you're probably not Number 1 in profitability.
This is a battle we fight over and over again. Many companies will insist that they have to be in the top position. Now, it definitely makes sense to be in the Top 3 Positions for SEO, but not always for PPC.
For instance, not long ago the top bid for indiana cosmetic dentist was $24.00.
It was possible to be in Position 2 or 3 with a high Quality Score (8-10), and a CPC Bid of $4.00.
Advertisers in Positions 2 and 3 could easily generate 6 times the Click Volume for the same cost necessary for their competition to remain in Position 1.
It comes down to whether you just want to be seen (a must for ego-driven Hollywood types), or you want to be Profitable!
Lust if you must.
The real sin is PPC Management executed without self-control or done to excess.
Related posts