PPC Account Management – Don't Cooking with Ron Ponpeil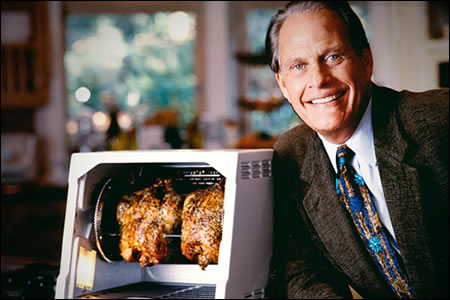 Pay Per Click Account Management isn't like the cooking infomercial with Ron Ponpeil.  His Ronco Showtime Rotisserie's selling point may be that you can "Set it & Forget it", but if you "set" and "forget" your PPC marketing campaign, it can wreak havoc like a toddler in a mud puddle; when you turn your back on it, a mess will inevitably be made.
Running a PPC campaign can be very expensive, and you want to make sure that you are maximizing the potential of your Campaigns.  It is very important that you not only monitor the results of your PPC campaign carefully at the end of the day, but that you are also checking in on your account several times throughout the day to make sure there are no glitches.  Often times throughout the day you could find that…
Ad Scheduling went astray
Credit card payments have been declined
CPC's are jumping astronomically
Ad positions are declining
Destination URLs have broken
Number of Impressions/Clicks have jumped exponentially
These are key aspects of PPC Campaigns that you want to make sure are running properly.  It can be difficult enough to get the results you are expecting without the  little things throwing a wrench in your account.  It can be the difference of your ads showing in a top three position or not showing up at all.  And besides, it's your money that is being spent to advertise.  You want to  make sure that it is being used effectively.  By monitoring your account throughout the day you can make he necessary changes needed to help increase your ROI's and "get to that toddler before he gets to the mud puddle (well in this case, catch any PPC bugs before they wreak havoc on your account).
Checking in on your account often is especially important after:
Setting up a new account
Creating new campaigns/ad groups
Adding new keywords or match types
So  remember when it comes to PPC, this isn't cooking, this is online advertising and you want to make sure you are doing everything you can to keep your account running smoothly.  Set it & Forget it…..only if you want your competitors to enjoy the ROI's you're missing out on.