Why EE? - 9 Fabulous Reasons
#1 – We put our experience to work for you.
As a company, EverEffect has been helping to improve business for small, mid-size and large enterprises for over 16 years. Each member of our cutting edge marketing team brings a wealth of knowledge and know-how that truly lifts your digital marketing strategy to the next level. Our combined experience encompasses all aspects of the modern digital marketing plan – content execution and creative direction, deep knowledge of industry verticals, paid search and mobile advertising, technical SEO, social media management and beyond – punctuated by relevant credentials and recognition for creative excellence that, for you, results in exceptional online experiences (some of us have been doing it for 40 years and counting). We know how to keep your digital marketing, website design, media production and success measurement fresh and full of compelling success stories.
#2 – EverEffect is a Google Partner.
We are specialized in mobile advertising. From bidding and targeting to campaign measurement and optimization, we help you delight potential customers who use mobile devices through text, image, video and new ad formats.
We help you create and optimize ads on Google Search results, manage your search campaigns, advise on keyword strategy and budget planning – and measure your success.
We create engaging video content for your video ad campaigns and implement, manage and optimize them on YouTube.
We also create compelling visual display ads that reach your potential customers on over two million websites and 650,000 apps, while managing and optimizing your display campaigns.
We place your products on Google Search, set up your inventory on Merchant Center and create your Google Ads Shopping campaigns.
The Google Partner badge shows that an agency has the latest Google Ads Paid Advertising expertise.

#3 – We give you custom solutions based on your business, and yours alone.
This is truly unique about what we do for you. You're not signing a deal with the devil; you're not locked into a pre-set formula for success that doesn't change, even when dynamic circumstances occur. Our solutions are based on finding your ultimate competitive advantage.
#4 – We take time to get to know your business – and your customers.
We want to believe in what you're doing. In developing a strategy for you, we want to know how you make money. We start with your goal, then re-engineer a strategy to achieve profitability back to the start. If you're a law firm, for instance, we understand how law firms operate. We also speak your clients' language and understand how they think.
If you're a tech company with technical subject matter you need to communicate and no time to explain the nuances, we have developed a unique content strategy with minimum touch points for your leadership team capable of generating consistent quality content. This kind of effort gives us a deep advantage over other agencies in serving your business with grace and ease. And success.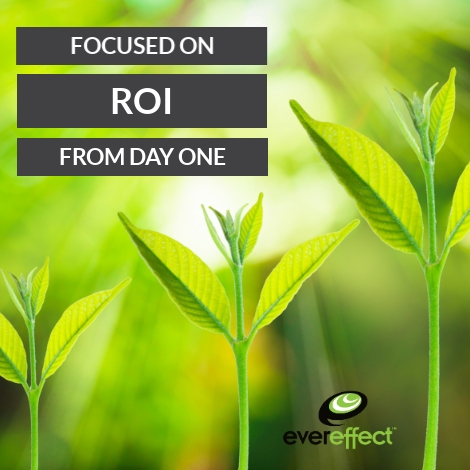 #5 – When we can't outspend the competition, we out-think them.
We work with many mid-sized businesses that face stiff competition from larger companies and budgets, so we need a strategy that renders a bigger edge. This means creating a niche digital destination for your audience, developing quality content to engage them, making sure their experience is the best it can be – whatever it takes to get results.
#6 – We defend your brand.
When a potential customer searches your business on Google, we want that first page of search results to be nothing but positive. This means making sure your Google business listing is up-to-date and a process for soliciting customer reviews is in place. Now, rather than simply finding your website, search is focused on finding evidence of your great relationships with customers and employees and how they're talking about you online.
#7 – "If you always do what you always did, you'll always get what you always got."
When working with you as a partner-provider, we are motivated by this advice to respect the continuous evolution of your expectations, your customers' behavior and a winning strategy. It's a three-point approach that is always evolving. Sometimes, we adapt new tools or tactics to keep you competing successfully. Other times, we have to find a whole different way of defining your online presence.
Our best engagements include full disclosure of data, outcomes and results from your perspective as well as ours – which helps us be the most efficient on your behalf. Even if your business is not ready for a pro-active solution just yet – we're going to put it out there anyway. We want to stay ahead of the curve and we want you right there with us.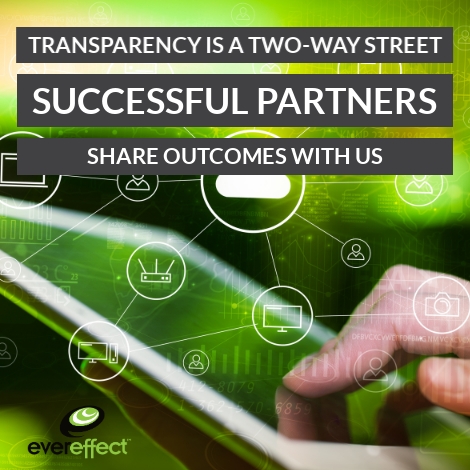 #8 – We tell it like it is.
Our only guarantee is, we're very realistic about your results. If a plan isn't coming together, we won't try to hide it. We'll tell you you're not going to see results right away. What invariably happens is events unfold exactly how we anticipate they will, and our clients appreciate our honesty and straightforward expectations.
#9 – We get results.
This is the bottom line – we make people money.