Local SEO Agency Services
Learn more about why EverEffect is the best local SEO agency for medium and small businesses
Achieve online lead growth, drive in-store visits, and boost online sales by leveraging Local SEO, a proven digital strategy. At EverEffect, we help you optimize your site, online presence and local listings to amplify your visibility and drive sustainable growth. Start your journey with us today, request a free, no-obligation proposal from our leading Local SEO company.
Generate leads and profit from local SEO services with a top local SEO agency
Did you know that 97% of consumers go online to find local services, and 82% of smartphone users use a search engine when looking for a local business. How do you connect with these consumers? With local search engine optimization (local SEO) from one of the best local SEO companies in the nation. 
Looking to draw in the ever-growing number of customers searching for local services online? Google reports that 97% of people using the internet to find nearby options and 82% of smartphone users turning to search engines, it's vital to have a powerful strategy in place. Best practices for local search engine optimization (local SEO) can give you the competitive edge you need to stand out in this crowded digital landscape.
Welcome to the new era of online search engines. With phone books out and local SEO in, you need to up your game to get noticed by local consumers searching for your services on the web.
Local SEO is requires an unique approach to Search Engine Optimization (SEO) that helps your business grow by getting you found in four primary ways:
Drive better visibility for your website by boosting your rankings in the search results and on local maps.

Experience higher conversion rates when you regularly appear in the Local Pack.

Make your business easy to find for mobile users, everywhere from search engines and directories to social media channels. 

Make sure your business stands out on Google Maps and navigation apps.
As demand for local products and services skyrockets, search engines like Google have started tailoring their results accordingly. Did you know that over 50% of all Google queries now have a local focus? So, what does this mean for your business? By boosting your local rankings, you can increase website visits and generate more leads for your company.
CLIENT SEO RESULT
Sally Morin Personal Injury Attorneys
Services:
Digital Strategy, SEO, Content Marketing, Social Media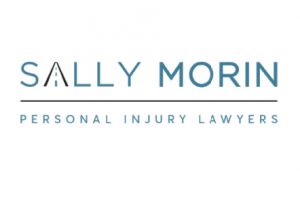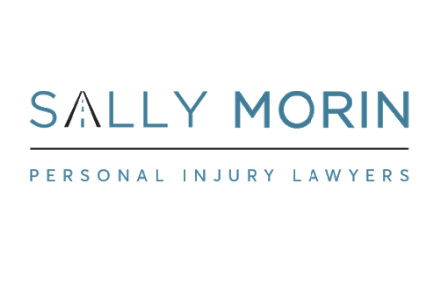 +159% Total Contacts Growth
Year 3 vs. Year 1
+225% Total Traffic Growth
Year 3 vs. Year 1
+277% Organic Traffic Growth
Year 3 vs. Year 1
+359% Top 20 Organic Keyword Growth Year 3 vs. Year 1
+514% Top 100 Organic Keyword Growth Year 3 vs. Year 1
+1,346% Social Follower Growth Year 3 vs. Year 1
"I love the team at EverEffect! They helped take the hours and hours per week I would spend on my SEO, website edits, content creation, social media content and other marketing projects off my plate. Even better than them just taking over the stuff I was doing is that they do it faster, and better and still listen to my input and ideas. My website traffic has increased dramatically in the 2 years I've used them and continues to grow."
Sally Morin – Owner
What is Local SEO?
Local SEO is the key to unlocking visibility for small businesses on search engines. It directs searchers to nearby products and services through Google Maps and traditional search results. Google's formula for local search rankings considers relevance, distance, and prominence, all of which determine which businesses show up in search queries. 
Unlock the potential of local SEO by understanding these key factors:
#1 – Local Search Relevance
Business Profile/Directory Listings
If you're a business owner looking to establish local citations, creating profiles on business directories is a great place to start. These online lists index businesses by niche, location, and industry, making it easier for potential customers to find you.
Google Business Profile 

Bing Places

Yelp

Facebook Business Page

LinkedIn Business Page

Twitter Business Account

Instagram Business Page

Yellow Pages

Other Business Directories
On-Page SEO
Your website's information determines whether your small business matches local search intent. Here are some on-page SEO elements that factor into local rankings.
Local Keyword Research

Local and City Keywords on Page Title Tags & Meta Descriptions

Mobile Phone Usability

Schema/Structured Data Markup

Linking to your Social Profiles

Matching Phone Number on your Website and Profile
#2 – Physical Location Distance
Distance plays a crucial role in the search for your small business? Specifically, the physical location within the service area directly impacts whether your business will show up in search results or not.
Matching Local Citation Services
We work tirelessly to identify and resolve inaccuracies that might be harming your business's reputation. We focus on details like your business name, address, and phone number (NAP) to make sure this critical information is consistent and up-to-date across all your local citation services.
#3 – Google Reviews (Yelp too) & SEO Best Practices
More reviews and proper SEO best practice encompass how your business stands out from the rest, based on brand, customer experience, and other unique factors, such as:
Online Reviews
Google Reviews

Yelp Reviews

Website Client Testimonials
Off-Page SEO
Local Backlinks

Brand Mentions

Content Sharing 
Search Engine Page Results
Holistic SEO best practices apply to local efforts as well
Local SEO is about taking charge of your online presence in your local area. It's all about optimizing your business webpage for relevance, distance, and prominence. Ultimately, this helps search engines display the most accurate local search results for potential customers.
Why is Local SEO Important?
Local search is a vital aspect of business, and here are some stats that prove just how crucial it is to your business.
What are Local SEO Citations?
A local citation refers to a particular business reference online, which can explicitly denote the business name, address, phone number (NAP), or any other essential data listed on different platforms, including directories, websites, articles, apps or social media. 
The overall purpose of these citations is to help potential customers find pertinent local businesses and further impact local search rankings. Data within a local citation can include:
Business Name

Address

Phone Number

Business Category

Hours of Operation

Website URL

Social Media Links

Photos

Verified Listings

Reviews

Owner Response to Reviews

Email Addresses

And more!
The optimal approach for a small business to handle local citations is to verify the information's correctness and complete profiles on the relevant online directories.
Local citations are crucial to local SEO. They could mislead potential customers, leading to bad reviews and reduced online visibility, which could directly affect user engagement. Hence, specific and accurate local citations are essential. 
It is necessary to periodically create, update, and monitor local citations for accuracy, whether you manage your local campaigns in-house or through the aid of a local SEO company.
How do I improve local SEO rankings on Google?
Google provides business owners with a dedicated business listing that is featured on both Google Maps as well as local search outcomes. Optimizing this listing can offer significant benefits to the business website's online visibility and search engine rankings.
Take advantage of your Google Business Listing and add the below information:
#1 – Please ensure to input comprehensive and accurate information.
Providing comprehensive business information enables local search engines to efficiently match local customers with the goods and services you offer. Ensure to include specifics such as physical location, phone number, webpage, and other relevant details.
Learn how to edit your business information.
#2 – Verify your business office location(s).
In order for a business location to show up in SERPs, such as Google Maps and Google Search, it is necessary to verify by adding or claiming the business listing. This can be done through a Google Business Profile (or GBP/GMB) listing.
#3 – List accurate business office hours.
Providing your business' store or office hours helps potential customers and search engines confidently rely on available information. 
#4 – Ask for Google Reviews and respond.
Providing prompt replies to online reviews demonstrates your commitment to customers. Positive reviews establish expectations for prospective business inquiries.
#5 – Add your logo, bio pictures, office photos.
Incorporating images into search engine optimization has always been critical. Including photos of your office, products, and services enhances your local listing and is a crucial factor in distinguishing your business on results pages.
Read more about tips to improve your Local Pack rankings offered by Google Local Guides.
Why Hire a Local SEO Agency?
As a small business owner, you likely perform various roles. Juggling company operations, daily issues, and personal obligations leaves little time for additional tasks. It is crucial, however, to stay informed about local search ranking factors as search engines evolve. Falling behind is a risk for any business. Our assistance can ensure your continued success.
EverEffect is a digital marketing firm that has won numerous awards for delivering outstanding results. Leveraging our cutting-edge strategies, we deliver more rankings, web traffic, leads, and sales to our clients. Our goal is to turn every client into a raving fan of our excellent work. Check out our client reviews to discover what our current clients think of us.
Our expert local SEO campaign managers utilize industry experience, as well as a variety of local SEO tools, to comprehend your company from a local business outlook. We analyze the competitive landscape, acquire a set of baseline data about your digital marketing strategy performance, assess your local online presence and website, and develop a local SEO strategy that will improve your website traffic and leads.
Why choose EverEffect as your local SEO agency?
EverEffect is a full service digital marketing agency that provides a wide range of services besides local SEO. We offer an all-in-one digital marketing package to assist you in creating a multi-strategy campaign with ease.
Tailoring campaigns to unique business needs is crucial. We avoid cookie-cutter solutions and consult with you to identify such requirements. Then, we craft custom digital strategies that provide ROI and hit business goals.
Let's start planning your custom local SEO campaign?
Are you ready to plan your local SEO strategy, EverEffect is ready to hear from you. Feel free to contact us online for a free quote or call us at 888-506-2183 for more information.