On-Site SEO Tip – Title Tag Optimization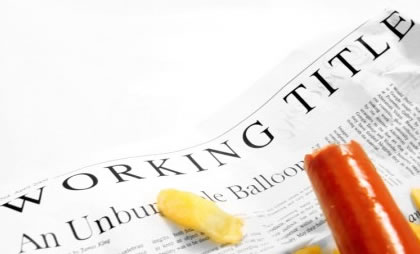 Lately we have been analyzing several new prospects for On-Site SEO.  To our surprise, most are not practicing good SEO Title Tag Optimization tactics.  It seems simple, but there are many businesses that are not fully utilizing Title Tags to enhance their On-Site SEO.
What is the Title Tag?
A title tag is the main text that describes an your web page.  It's important!  This content appears in some key places.
Browser Title: Title Tags show up in both the top of a browser and within the browser tabs.



Search Result Pages: Title Tags are the first thing your potential customers see within the SERPs.  Keywords in title tags means that search engines will "bold" (or highlight) those terms in the search results when a user has performed a search on those keyword. This helps garner a greater visibility and a higher click-through rate.



Title Tag Optimization Best Practices
First thing –> Keyword Research
Your efforts will fail if you do not select the proper keywords to integrate into your Title Tags.  Keyword research and selection is the key (pun intended) to everything for Search Engine Optimization.
Title Tag Length
The maximum amount of characters that will display on a search results page is 70.
Keyword Placement
According to SEOmoz's testing and experience, the closer to the start of the title tag a keyword is, the more helpful it will be for ranking and the more likely a user will be to click them in search results.
Consider Readability and Organic CTR
Creating a compelling Title Tag will pull in more visits from the search results. Recognize that SEO is dynamic and testing different messaging in your Title Tags (and Meta Descriptions) will increase your organic CTR.
The Title Tag is meant to be an accurate and concise description of a page's content.  Title Tag Optimization is fairly easy considering the effort involved.  This effort will be rewarded, Google still considers Title Tags as an important element in their ranking factors.