PPC Keyword Research: Uncovering Those Hidden Gems – Part 1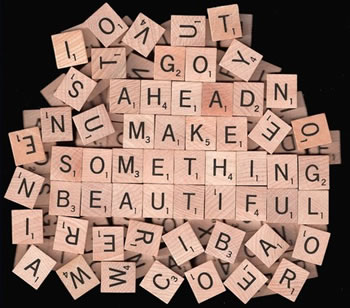 We've all heard the term Keyword Research when it comes to PPC Account Management, and we all know what it means, but what about how to perform it?  Keyword Research is only beneficial when you break out of what you think you know about your perspective audience and clients, and shift gears into searching for what you don't know.
First:
Understanding your audience
Knowing the particulars about your audience and who your clients want to target is valuable information.  Age, Gender, Race, Language, Geographic Location, these are all important details to have and of course this information makes for a great starting point when it comes to Keyword Research, but where do you go from there?  The answer……into the mind of your customers!  How do you get in, you ask?  Well, the answer is actually very simple, but this where the hard work (research) starts to comes in.
Age, Gender & Race – Gather this information.  Go back through all of the data you have collected (and if you haven't been collecting, now is a great time to get started) and start connecting the dots.  Once you are able to narrow down your target audience by age, gender and race, you have some very important questions to answer!  Which of your products/services (if you offer more than one) are they purchasing?  What about your product/service, makes them want to have it?  Having the details about your prospective or current clients is great, but knowing what about your product or service is enticing to them is just as important.  Being able to answer those questions will help you to begin to understand why they are looking to buy in the first place, and that eventually leads into helping them find you.
Language & Culture – This tends to be the one area people forget about.  When you're reviewing the demographics of current customers, and deciding who you want your target audience to be, it is important to take into consideration which languages people could be using when searching for your products and services.  You want to make sure your messaging is targeted to everyone that you want to reach.   Also, in some cases, depending on what products/services are being offered, culture can play a very important role in why they are being purchased.  Understanding what that role may be is key to helping that particular audience find their way to you.
Geographic Location – Knowing where you want to target and where your current customers are coming from, is another helpful bit of information in the key to understanding your audience.  So these people from a particular area are buying from you, but why?  Are you closer in distance to them?  Is your competition in the area minimal?  Once you figure out where your current customers are coming from,  you can then decide if you want to expand or narrow down that area.
Understand your business.  Why do you want to target a certain area; are you city specific, regional, nationwide, international, etc.?  Is your product/service specifically tailored to certain areas (i.e. beach towel store located in Daytona Beach, Fl.).  Knowing not only who you are reaching, but if you want to expand to narrow down that reach can greatly help you to reduce your costs and improve your ROI's.
When it comes down to having a better understanding of your audience, asking questions, questions and more questions is an essential part of PPC Account Management!   You can never ask too many questions when it comes to better understanding your business, who your current customers are, and who you want your future customers to be.
Once you have found the answers, phase one is complete.  So what's next you ask? Stayed tuned for part two to find out!
Related posts