Enhanced CPC Bidding: Is It Really Enhanced?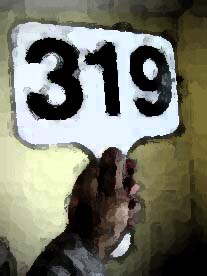 One size does not fit all anymore than one bidding strategy works for all campaigns.  This is certainly true when it comes to the Enhanced CPC bidding option offered by Adwords, but it can be a great tool used in tandem with manual bidding to lower your costs and increase your ROI's.
How it works
Adwords takes into account your historical data and can increase or decrease your Keyword bids by up to 30% auction-by-auction, based on the likelihood that it will convert.  (Now I know this sounds a little scary, but it is a great way to capture Clicks that you may otherwise not receive if your bids are insufficient).   Enhanced CPC bidding is not compatible with Adwords Editor or Conversion Optimizer, but it can work concurrently with Ad Scheduling, Demographic bidding, Position Preference and Manual bidding (the CPCs you set will be used as a limit on the Enhanced bidding feature).
It can be a better than Conversion Optimizer
The Enhance CPC bidding tools include safety features that Conversion Optimizer does not by allowing you to retain a control group
It works in conjunction with advanced setting options as well as third party bidding systems
With that said, it does not take into account CPA's or the cost-per-conversion you want to achieve, but it can be a great tool to reduce costs and increase conversions when used with manual bidding.
It Does (can) Work!
As I mentioned, one size does not fit all, as is true with bidding strategies and campaigns.  But after using the Enhanced CPC tool in tandem with Manual Bidding, I think it can be a great asset.  That being said, after trying several bidding methods with not much luck in lowering costs, gaining ad position or noticing any major difference in conversions – I gave it a try and below are my results for a four month time frame of usage.



Even with the 53% increase in Clicks, with the lower CPCs the monthly budget for this campaign has remained unchanged and continues to finish under the set monthly budget month after month.
Do I think this Enhanced CPC bidding tool is the answer to all of our PPC bidding prayers?  Quite frankly, No!  And I do think it needs to be used on a case by case basis, but it is certainly worth taking a look at and testing if you are struggling to see the results you want to achieve.  Enhanced CPC Bidding…..just may prove to be enhancing after all!
Related posts