SEO Footer: Does it help with your SEO Efforts?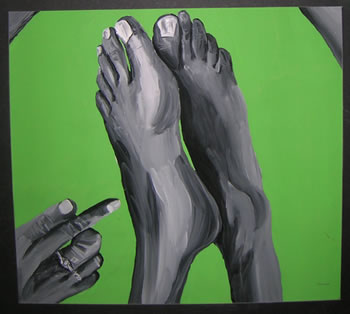 Does a specific SEO Footer help your SEO efforts?
No.
Yep, Footer areas are one of the most misused, underused, abused sections of a website. You most likely can't fool the search engines or pass along too much benefit using the Footer for SEO purposes, so it's best not to try.
Personally I don't mind Footers with links – but I do believe SEO Footer links have long been devalued by search engines, but as a user, they don't bother me that much.
Search engines are looking for one basic thing, sites that provide good user experiences. If you have the best interest of your visitors in mind, then footer links should be designed to help visitors. But all too often webmasters attempt to game the search engines. Beware, search engines see that and will respond appropriately.
Below are some of the considerations that might help you get more out of your Footer for your visitors.
Important Links Only
Use only the essential elements of your website, limit the number of links. Rather than loading up links into the Footer, it's best to focus on the areas of the site that visitors actually see, as they are the sections most valued by search engines. For SEO, links within your content mean more than links within your Footer.

Re-purpose Your Blog Content
The content from your Blog can be re-purposed by inserting the RSS Feed into the Footer. This serves a dual purpose. One, great internal site cross linking. Second, as the RSS Feed keeps getting updated, the search engines will visit the RSS displaying on your website more often.

The fact is that the Footer is the most boring part of the website design. Some of these tips might turn your Footer into something beneficial to your users. If anybody has ideas which can help the Footer be more productive, please feel free to share them.
Related posts