Tips On Creating Your Negative Keyword List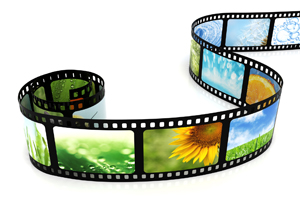 Negative Keywords are essential to every Pay Per Click Management Program, they help eliminate unwanted impressions, reduce overall costs and ultimately improve your ROI's.  Negative Keywords can be added at the Ad Group or Campaign level but building out your list is truly an interminable task.  So let's get started –
Each PPC Campaign should have its own list of Negative Keywords:
While every PPC campaign should have its own list of Negative Keywords, some of those words will be similar.
Example 1: "free", "cheap", "discount" – unless you are running a special for free products or trying to reach that particular audience, those types of words should be used as Negatives in all Campaigns.
Example 2: "learn more", "reviews", "ratings", "tutorials", etc.  – unless you are selling a particular service that provides that type of information, you want to stay away from using words that indicate learning more about a product rather than purchasing it, therefore making them great Negatives.
Non-relevant and surprisingly even relevant Keywords should be included on the list:
Any words not relevant to your product/service should automatically be added to the list.
When adding search terms that contain more than one word, use the phrase match of the word.
Example:  If you sell helmets for various sports, you would want to add the term [bike locks] to your PPC campaign selling bike helmets:
Separate products should be broken out into separate campaigns.
Keywords in those campaigns should serve as negatives to the other campaigns if the products/services are similar.
Example: Selling helmets for various sports, each sport would be its own campaign (Football Helmets, Bike Helmets, etc.) Then the Keywords containing Football or other sport related search terms that are not related to Bikes, should be added as Negatives to the Bike Helmet Campaign.
If a Keyword is relevant to your campaign but is an under-performer then it should be paused and added as a negative.
Helpful Tools in building your list
Keyword Tool – this tool not only helps you to find relevant Keywords but also helps you to find words that you want to exclude.
Search Query Report – this tools allows you to see which search terms triggered your ads, any irrelevant terms should be added as negatives.
Opportunities Tab – this menu often lists additional terms that may be useful to each of yourPPC Campaigns/Ad Groups, a lot of them are not relevant and should be added to your Negative Keyword list.
Run a Keyword Performance Report – this helps you to eliminate any clear under-performers and those should be included on the Negative list to prevent any further costs incurred from search terms that do not provide maximum ROI.
Follow the tips above, with the help of those useful tools mentioned, and you will be on your way to creating a better optimized campaign which will allow you to reduce your costs and improve your ROI's.
Related posts