Video SEO Tips & Best Practices for Video Search Engine Optimization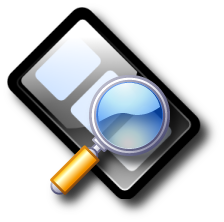 Utilizing videos online to increase conversation rates, traffic and interest in goods or services is becoming more common practice today.  But if you don't believe that video can make a difference on your website, consider these facts:
If YouTube was a standalone entity it would be the second largest search engine in the world behind only Google.
Google owns YouTube
YouTube Channel links to your website are Do Follow
Google has been incorporating more and more videos into organic search results
Having a video on a landing page, even if it's not played, increases conversation rates in the average range across the web of (10-30%).
Keep your Videos to the Point.
No matter the topic people on the web by nature have short attention spans, your video needs to grab their attention and hold it.  The second they feel bored or that the video did not fit what they were looking for, they will hit the back button and move on to the next.  Ideally your video would be under 2.5 minutes and drive home your point, product or service.
Use Keyword Research
To optimize just about anything on the web requires keyword research and since Google can not actually watch the video to determine what it is about, you will need to tell Google using keywords. After the keyword research is complete incorporate your keywords into the video name, video title and in your video tags to effectively optimize your video.
Submit your Videos to YouTube
As referenced above, YouTube is the second largest search engine in the world thus not having your videos on YouTube is doing a disservice to your organization.  YouTube is no longer just a funny video clip database it houses hundreds of thousands of educational & product videos.  You can find videos that market iPads and others teaching users how to select industry flooring.
Create a YouTube Channel
Have you heard that link building is important?  Do you want a great Do Follow link from the second biggest search engine in the world?  Then you need to create a YouTube channel.
The challenge with videos is making them interesting but for whatever reason many people are not using proper video search engine optimization best practices to make sure they obtain the maximum number of views possible.  Do not be lazy, create great videos and optimize them with the same efforts you do with new content.
Related posts