XML Sitemaps – Answers to the Questions that Matter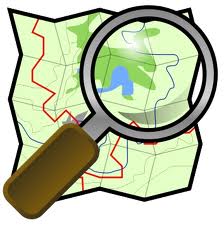 XML Sitemaps have been around quite a while now and are becoming a more main stream recommendation from SEOs and Webmasters.  In fact much of the information on XML Sitemaps for SEO use is conflicting and within this blog we will answer some of the most basic questions on XML Sitemaps and give you a better idea if you need one on your website.
It is important to understand that nowadays Google and other search engines are accepting more Sitemaps than ever before and they include the following types:
A Sitemap of your Main Website
A Sitemap for Images
A Sitemap for Videos
A Sitemap for a Mobile Website
Basic Questions about XML Sitemaps Answered
If I have an XML Sitemap but create a new page, do I have to immediately update my XML Sitemap?
The short answer is yes, you should, but no you don't have to.  If you're using an XML Sitemap, you can use that to tell Google you have created a new page; however, if a page was created on your website and not added to your Sitemap with a strong internal and external linking structure, the page is still likely to be found and indexed organically.
Does having an XML Sitemap mean that every page on my website will be indexed?
No, Google will still make a decision whether or not to index each page on your XML Sitemap individually; therefore, there still may be pages that are not indexed even though they appear on your Sitemap.
Are there any drawbacks to using an XML Sitemap?
Yes, and I will explain two of the biggest reasons why using an XML Sitemap can hurt you more than it helps.
If you're using an XML Sitemap, you're providing information not only to Google and the other search engines but also to your competitors.  There is an attribute called priority (<priority>) which tells Google and your competition which pages on your website you deem most important.  While this is an optional attribute, the default priority of a page is 0.5 so you have two options: let Google decide which pages are the most important, or tell Google and your competitors which pages are.
The second drawback is the benefit of understanding flaws in navigation and indexing.  If you use an XML Sitemap, a page which may not be linked to by any other pages on your website can be indexed and receive traffic; this may make identifying that it isn't linked anywhere on your website a real problem.  Identifying gaps in navigation and indexing is a critical part of improving user experience and improving SEO.
Who should have an XML Sitemap?
This answer is straight from Google's mouth, but I will say I disagree with points three and fourth and will explain below.
Your site has dynamic content.
Your site has pages that aren't easily discovered by Googlebot during the crawl process—for example, pages featuring rich AJAX or images.
Your site is new and has few links to it. (Googlebot crawls the web by following links from one page to another, so if your site isn't well linked, it may be hard for us to discover it.)
Your site has a large archive of content pages that are not well linked to each other, or are not linked at all.
Rebuttal to point three: Having worked with over 50 new domains, I can honestly say Google has never once had an issue finding a new website and indexing it; however, at EverEffect we focus on proper SEO Tactics which include indexation friendly site architectures.
Rebuttal to point four: While I agree using an XML Sitemap on a large website (1000+ pages) can help get more of your pages indexed, it hinders your ability to understand issues with organic indexing and site architecture.
Overall XML sitemaps do have their purposes, but with the increased indexation rates of Google (and the fact that it can understand your website more clearly than 10 or even 5 years ago) it is important to consider the drawbacks and make a decision as to whether you need an XML Sitemap or not.
Related posts