Keyword Research and Selection: How to Perform it like a PRO
You have likely heard some of the following statements:
Content is King.
On-page SEO is Important.
You need Linking Building.
Arguably, none of those statements matter if you fail to select the proper keywords.  Your website likely has a goal to either increase awareness (traffic) or increase revenue (sales) and you are not going to accomplish either of those if due diligence was not provided in the keyword research and selection strategy.
How to Perform Effective Keyword Research and Selection: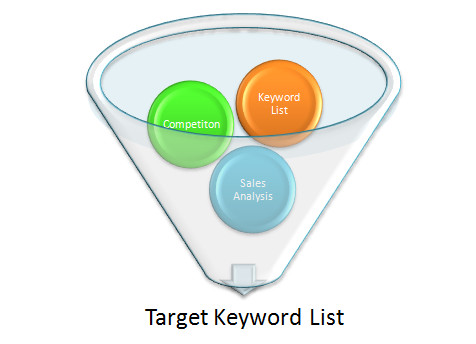 Effective Keyword research boils down to three key areas:
Sales Analysis
Keyword List
Competition
Sale Analysis includes the following:
In depth look at Analytics and Pay Per Click Accounts to analyze how traffic performs on your current website and what converts.
Detailed discussion with the client to understand the products and services offered and includes gathering information on the vernacular of current customer base. بتلعب
Understanding of client's target market and alignment of keyword selection with their company goals.
Keyword List
Using the keywords and phrases highlighted in the Sales Analysis, and completing thorough research using Wordtracker, Keyword Discovery or Google Keyword Tool to generate a general keyword list.
Review of keyword volume and the relationship of keyword volume to individual match types.  For example, selecting a keyword with a Broad Match Monthly Search Volume of 1000, Phrase Match of 100 and an Exact Match of 25 would be a poor choice.
Review of a keyword's OCI or Online Consumer Intent; more simply defined as the likelihood the searcher is looking to purchase a product or service, or just performing research. دومينو اون لاين مع اشخاص
Competition Analysis
Competition analysis includes looking at client defined competitors and online competition.  Looking at client defined competitors may help identify keywords missed in conversations with the client.  Looking at online competition will bring to light any challenges ranking for a particular keyword. معلومات عن فريق بايرن ميونخ
Only after each of these steps has been completed are you really ready to make suggestions on content development, on-page SEO and link building.  It is also important to rerun this process every 6 – 12 months to ensure you haven't missed any keywords, the traffic coming to your website is quality and it allows you to make adjustments to bring more traffic to your website for higher converting keywords.
At EverEffect, our keyword research and selection process is heavily reviewed and discussed because of the reasons shown in this post.  Our processes ensure we select the keywords that will drive quality and high-converting traffic to your website.