Pay Per Click Management: Time to Pay The Pied Piper of the Internet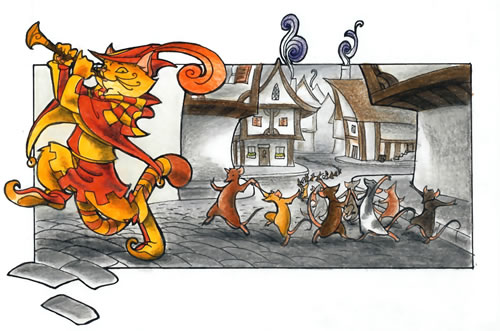 Search marketing is evolving everyday and the reason why is no different than story of the Pied Piper.
Everyone knows the story of the Pied Piper, right?  If not, check out
Wikipedia
.
The town of Hamelin promised to pay the Pied Piper to remove the infestation of rats that were plaguing the town.  The town reneged on their promise and the Pied Piper came back took all town's children until he received payment. The Internet has this town called Google, which is infested with hungry potential customers (the rats 🙂 ) looking for your products and services (the cheese).
In most cases, SEO is the only search marketing direction considered.  Of course there are a few that are using PPC up front to help determine the directions to take your SEO efforts in. You can use PPC to determine what keywords convert better, and use that to your advantage in your SEO optimization practices.
The question you need to ask yourself is, why stop (or not at all) paying the Pied Piper (AdWords, if you have not guessed that yet)?  It's an easy answer, don't!
Within Google's AdWords, you now can use Ad Extensions to display multiple items to attract more attention, more interaction and more to clicks to your site.
In today's ever-changing online environment, you need a search marketing strategy that is an on-going combination of SEO and PPC efforts to achieve maximum return on investment.
Back to the theme of the post; remember if used in concert with SEO, the music of the Pied Piper will deliver more customers to your business.
Related posts