Why Paid Social is Like Hiring a Nanny
(a.k.a. How to Keep Your Sanity & Your Wallet in Tact)
Either you've been there yourself or you've looked on with jaw-dropped terror: A disheveled mama is at the store, trying to make a few essential purchases before she can drag her screaming toddler back to the car and fight the surprisingly-strong-tiny-human into their car seat (curse those twisted straps!). Then, she drives around a few extra minutes while she prays for precious sleepy time for her little one, hoping to skip the potential nightmare waiting at home that is "bedtime". Mommy Wars be damned.
Can we all just agree that life would be easier if we had a full-time, live-in nanny?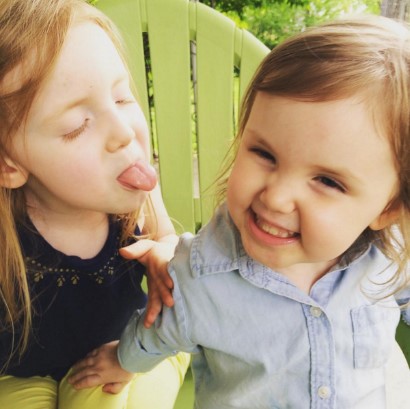 I have two daughters under five, and as precious and wonderful as they are, as joyous as parenting is in some moments … there are plenty of times I just want to sink into a bathtub of red wine, get lost in Damages and turn the reins over to an actual grownup. (It still shocks me that I am the adult in my house. Who made that terrible decision?) Parenting. Is. Hard.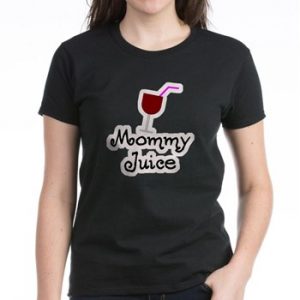 Side note: I'm pretty sure my two-year-old and Patty Hewes are kindred spirits. I never know whether she's my best friend or my mortal enemy. One thing's for sure – I'm pretty certain she's always trying to kill me. #sleepwithoneeyeopen
Wait, wait, wait …What in the WORLD does all this have to do with social media?
Well, let me tell you. Imagine a parenting world where you only had to do the fun stuff: No nasty diapers, no 3-am-pull-your-hair-out-just-go-back-to-sleep-before-mommy-screams, no feedings, no runny noses, no screaming toddlers in the shopping cart while everybody stares at you thinking you're the world's-worst-mother and NO WIRE HANGERS EVER.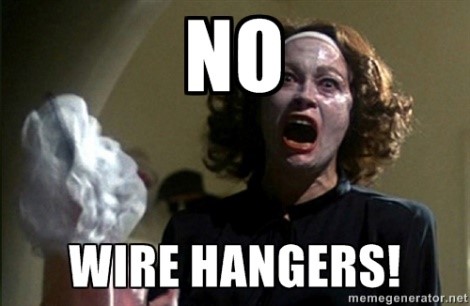 A world where you could afford to pay someone to walk alongside you, always helping you with the dirty work, always doing the hard stuff for you, always helping you keep your cool, and above all, always making you look like the rockstar you know you are. While you frolic on the proverbial swing set of your parenting success, your nanny stays home to handle the parenting stress.
Now, in a social media world, you have

Paid Social,

which, for social media mavens, is a lot like hiring a nanny. Here's how.

It doesn't cost your firstborn – If you've been led to believe that advertising on major social channels will run you the same as a night at The Poseidon, well, you'd be wrong.


We have some clients spending as little as $5.00 a day on social advertising, and the success they're seeing is out of sight. Truly, whatever your budget, there are options to accommodate you. And the beauty of having EverEffect manage your accounts for you, is we can be creative with your budget, adapt your target audiences and continue to hone your spending until you're getting the most for your money. Rest your social stress in our hands; you'll see an ROI, no doubt.



You have hire and fire power – By this, I mean you have the ability to target your ads to exactly the audience you want seeing them. Much like the interview/hiring process for a nanny, you get to be as selective as you want in choosing where your ads go, how often and when they're seen, what age demographic they're hitting, edit your ad targeting at any time and … So. Much. More.



You can stop stressing and get back to what you love – Turning on ads, turning them over to us and turning up your influence to your social audience means you have more time to get back to what you love. We know you're passionate about your business. We are, too … for your sake. We are passionate about helping you have the time to run it. Paid social advertising gets you past the algorithms (a.k.a. the dirty diapers of social media), while expanding your audience much faster than organic growth will and freeing up more of your time to actually run your business, not just promote it.



You get more face time with your kids (read: clients), even if it's virtual – As I recently told a client who doesn't "do" social media,
"If I'm looking for a specific service and a business doesn't have a great Facebook or social presence, I will immediately look for a different provider."
Advertising with a little skin in the game gets you in front of more potential clients, plain and simple. You can post, you can share, you can like and retweet all day long. You may or may not get noticed, however. Unless you already have an audience who interacts with your posts, the algorithms are pushing you down, preventing you from being seen. Boosting, promoting, paying for an ad in the social world (just like you would anywhere else … magazines don't run your ads for free, do they?) GETS YOU SEEN. And that is the goal, right?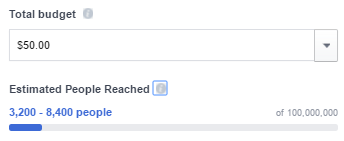 The paid "nanny" makes you look good – If you had to choose between two businesses, one with a strong social following, great online reviews, and killer personal images and content, or one with a low following, no online interaction with customers, and (heaven forbid) stock photos, which are you going to choose?
Here's where we stop and say a collective, "DUH".
When you increase your audience, you increase your influence. When you increase your influence, people are … wait for it… influenced by you! (#sorrynotsorry for the sarcasm.) So get your social hair out of the messy mom-bun. For heaven's sake, ditch the meta­phorical yoga pants of social media laziness. And let's get our online-presence-act together.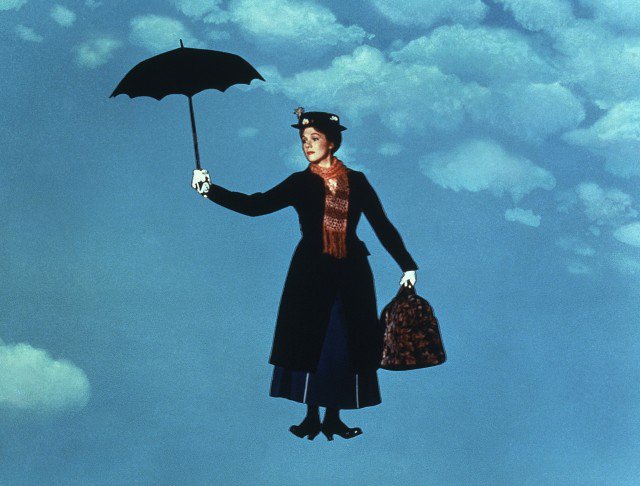 I'll say it one more time: increase your audience, increase your influence.
You CAN have it all when it comes to a strong social media presence. You just gotta put a little money where your mouth is. $5.00 a day, $5,000 a day … anything helps. But $0.00 a day leaves you right where you are … hoping to catch a break, praying for bedtime. Are you ready to call for reinforcements yet?
GET TO KNOW EVEREFFECT
Social Media Manager Kacey Reynolds believes in building a client's brand by engaging them in their community and building trust through a strong online presence. She uses social platforms to create a unique face for each client, giving them the opportunity to reach untapped markets. If you're curious about what we're thinking, give our posts a read. Or give us a call for a face-to-face.