How to Choose a Law Firm Marketing Agency
Choosing a law firm marketing agency can be a daunting task. There are nearly 14,000 marketing and advertising agencies in the United States. With so many reputable (and not so reputable) digital marketing agencies out there, it can be hard to know where to begin.
In this article, we'll provide you with some tips on how to make the best decision when choosing a digital marketing agency for your law firm. We'll talk about important factors like reputation and experience, as well as budget and timeline considerations. With the right information, you'll be able to make an informed decision that caters to your specific business needs.
It is important to Set Law Firm Marketing Goals
It is no secret that marketing is an essential aspect of running a successful law firm. Without effective and targeted strategies to reach potential clients, your practice will struggle to get the attention it needs to grow and thrive. That is why it is important for all law firms to set marketing goals in order to ensure they are on track toward their desired results. Having your marketing goals in-hand when interviewing marketing agencies will provide clear directions for a customized proposal for your firm.
What is a Marketing Goal?
This seems like a silly question, but the crew at EverEffect have met many businesses that have not mapped out their marketing goals before engaging in strategy discussions with us.
Simply put, a marketing goal is an objective or milestone that a company sets in order to promote their brand or products. The goal typically outlines the desired outcome. It could include anything from increasing website traffic to generating more leads or sales from specific segments.
Part of the genius of a marketing agency is to clearly propose the digital tactics that will be implemented to achieve the goals, as well as associating an overall cost and timeline to make it all happen.
How to Set Marketing Goals?
The goal-setting process for any law firm should include both short-term and long-term targets so that you can track progress and determine areas for improvement. When setting law firm marketing goals it is important to understand what outcomes need to be achieved. What challenges are you facing? How will these goals help you overcome them?
Having answers to these questions will help provide clarity on what the desired outcomes should be and how they can be achieved. Keep in mind that the online legal vertical is very competitive, which will have a huge influence on marketing tactics used to reach your desired goals.
Create a Law Firm Marketing Plan
Once all marketing goals have been identified, each digital marketing agency you are interviewing should devise a plan of action for achieving the goals.  The agencies should outline specific strategies and tactics that are recommended to be executed in order to reach those targets. 
The proposed marketing strategy should include budget considerations, as some tactics such as pay-per-click advertising or social media campaigns may require financial investments in order for them to be successful.  Understanding these marketing planning steps before engaging digital marketing agencies ensures law firm leaders will be better equipped to set (and adjust) achievable marketing goals.
---
WE GET RESULTS – Rhoads & Rhoads Law Firm
The same day we launched the new Rhoads & Rhoads digital footprint, they signed up their first ever online case.
"Yes, they designed our website. Yes, they do our videos. Yes, they do other things we ask them to do that are not under their umbrella. That's the heart they have. They want us to look way better than what we are. And they do an awesome job at it."
– Diane, Rhoads & Rhoads Law Firm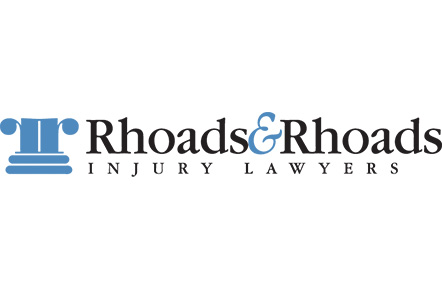 Learn More About How We can Help You Today! –  CONTACT US
---
A Digital Marketing Agency Should Understand the Importance of Company Core Values
For any digital marketing agency you are interviewing, the agency must understand the importance of your law firm's core values. Company core values provide the foundation for your potential clients in their decision-making process on whether to hire your law firm or not. It's an anchor for all internal and external marketing initiatives.
Company principles and core values are more than just slogans or mottos – they reflect your law firm's ideals, culture and personality. They're embedded into every aspect of a brand's identity. When executed properly, these core values create an emotional connection with potential clients.
Make sure the digital marketing agency you are working with is aware that core values influence how clients view your law firm's reputation in the marketplace. They play a major role in how clients perceive your business, and can make all the difference when it comes to developing effective marketing campaigns. Potential clients want to understand what makes a company tick so they can see if they share the same beliefs and principles before deciding to invest their time or money with them.
The Power of Your Company Mission Statement and Company Vision to Your Marketing Goals
A company mission statement and company vision are two important components of a business's overall strategy. The mission statement outlines your law firm's purpose and values, while the vision focuses on the future goals and objectives. When crafted properly, both elements give your marketing agency a clear direction as to what they need to do (and not to do) in order to help reach marketing goals.
A strong company mission statement and corresponding company vision allow businesses to be proactive rather than reactive when it comes to taking action further marketing your law firm brand's best interests. Also, providing the necessary guidance needed along the journey to achieve marketing goals.
Your Marketing Agency Should Understand Your Business & Industry
When considering the right marketing agency for your law firm, understanding the client's business and industry should be an important factor. Years of marketing experience in key legal areas can help the digital agency create campaigns that are more likely to engage potential clients, drive sales and reach the desired goals. Also, an experienced marketing agency is aware of potential marketing disruptors and emerging competitors ahead of time and implements any proactive marketing efforts needed.
Getting Work Done – Understanding the Marketing & Business Workflow
A law firm focused marketing agency should have a thorough understanding of their client's business workflow, from initial consultation to delivery of content for approval. Also, it's a two-way street to get work approved and done. Your marketing agency needs a main contact person at your law firm to receive marketing messaging and content for approval.
Do not overlook the business workflow, this mutual understanding helps the marketing agency and your law firm create an efficient system for managing campaigns, responding to potential client inquiries to deliver an exceptional user experience.
Great Digital Agencies Have Experience Understanding Your Competitors
A marketing agency should have a comprehensive understanding of your competitors. Knowing the competition helps craft messaging that will stand out and capture customer attention.
A good understanding of competitors allows agencies to better identify any weaknesses or opportunities they can leverage on your behalf. Keeping up with competitor trends can help reveal opportunities that may be missing or do better. Tracking how rivals spend their budget gives insight into which areas might need more focus or potential budget reallocation. This insight goes a long way towards creating successful strategies that will ensure long-term success and lasting market share growth .
Who is the Customer? – Does Your Marketing Agency Know Your Clients?
An experienced digital marketing agency understands your client's online attitudes and behavior. This knowledge and research are valuable data points when it comes to crafting messaging that will convert potential clients into signed cases.
Knowing the demographic, lifestyle and interests of your potential clients will give insight into what resonates with them and how best to reach them through different digital marketing tactics. Your marketing agency's knowledge of your client base is essential for building meaningful connections and creating campaigns that convert.
---
WE GET RESULTS – Sally Morin Personal Injury Lawyers
I love the team at EverEffect! My website traffic has increased dramatically in the 2 years I've used them and continues to grow. They helped take the hours and hours per week I would spend on my SEO, website edits, content creation, social media content and other marketing projects off my plate. They do it faster, and better and still listen to my input and ideas. 
– Sally, Sally Morin Personal Injury Lawyers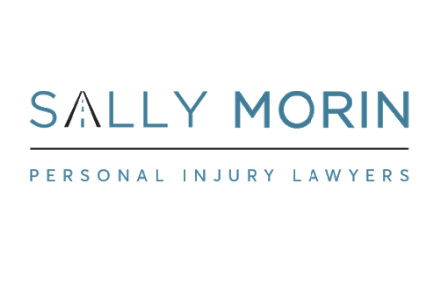 Learn More About How We can Help You Today! –  CONTACT US
---
Digital Agency Size, Pricing, and Culture Matters
Do not overlook the size of an agency or pricing, as well as its employee culture.
Agency culture matters and it has a direct impact on how successful their business is. Your marketing agency's culture fosters creativity and collaboration, which are essential for coming up with innovative ideas and strategies. It also helps build a sense of pride in the agency's work and encourages team members to strive for excellence. A positive company culture and long-term employees contributes to improved customer service, because employees are more likely to go above and beyond if they feel respected and motivated.
Marketing Agency Pricing Reflects Needs & Goals
A digital marketing agency's pricing should reflect their client's needs and goals. The cost of the service should depend on the complexity of the project, the experience level of staff and how much time is needed to complete it.
A key aspect to consider when looking at digital marketing services is whether they offer a flat rate or an hourly rate. When opting for a flat rate you are paying once for a specific outcome; however, pricing can vary greatly depending on the tasks required.
When choosing an hourly rate it is important to understand what this entails and what skills the agency has that could impact your budget. Many agencies also have minimum project fees which will affect your overall price.
Costs associated with digital marketing services should be discussed in detail before signing any contracts . Make sure to compare rates across multiple providers so you get the best value-for-money package that meets all your needs . Once you have an understanding of what each company is providing it allows you to make an informed decision when selecting one that suits both your budget and objectives.
Is Bigger Better? No, Smaller Specialized Agencies Provide Maximum Marketing Impact
A smaller marketing agency is often better than a large one because they tend to have a more personalized approach. They can provide their clients with more individualized attention, which can result in better customer satisfaction and improved outcomes.
Smaller digital agencies tend to employ people with more specialized expertise and skills, which helps clients get more value from their campaigns. The team members are usually recognised experts in their field, so clients feel secure knowing that the work is being done by professionals who understand their specific needs.
A smaller marketing agency can be the perfect choice for those looking for a more personalized service. It allows clients to take advantage of creative solutions tailored specifically for them while benefiting from quick response times and expert advice .
EverEffect Can Help Your Law Firm Grow
Working with EverEffect provides many benefits for your law firm. We are a full-service legal marketing agency with over 40 years of combined experience working with attorneys in Indiana and across the United States, giving us an unparalleled understanding of how to capture an audience for lawyers.
We ask questions other lawyers aren't asking their clients, which helps us create innovative strategies specifically tailored to each business. We use this information to build your practice case by case, so you can be confident that we are fully aware of what works best and what doesn't when it comes to attracting potential clients online.
Our team also understands the lead to close ratio and how to make it work in your favor. This makes us the perfect choice when it comes to helping you reach your law firm goals.
Learn More About How We can Help You Today! –  CONTACT US