EverEffect Can Help Attorneys, Legal Groups and Law Firms
If you're a small to mid-sized law practice that's ready to:
Take your digital presence from an online business card to a rich, engaging destination
Explore services unique to the legal world, like Intake Process Consulting, After Hours Optimization, Legal Chat Services or Case Management System Consulting
Embrace mobile-focused web design
Improve your visual content with professional video production, expert written content and YouTube or television advertising
Your business will benefit from a partnership with EverEffect. We have grown into a full-service legal marketing agency with over 30 years of combined experience working with attorneys in Indiana and across the United States.
Our unique understanding of how to capture an audience for attorneys comes from years of studying that audience from the inside of law firms. We ask the questions other lawyers aren't asking their clients and their answers give us a deep understanding of what's going to work and what's not going to work to achieve better results quicker.
We like to say we build your practice case by case, because we truly speak your client's language. We understand how they think and how they search for law practices online. We also understand the lead to close ratio and how to make it work in your favor.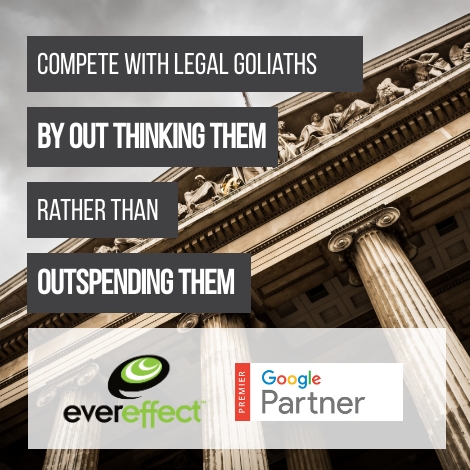 We Get Results – Rhoads & Rhoads Law Firm
Rhoads & Rhoads felt comfortable moving ahead with EverEffect because we have employees that have spent over a decade working inside large personal injury law firms. When they gave us the keys to work on their digital marketing and put all their faith in EverEffect.
The same day we launched the new Rhoads & Rhoads digital footprint they signed up their first ever online case.
Yes, they designed our website. Yes, they do our videos. Yes, they do other things we ask them to do that are not under their umbrella. That's heart they have. They want us to look way better than what we are. And they do an awesome job at it.
– Diane, Rhoads & Rhoads Law Firm
The most successful partnerships EverEffect has are with companies that share their business outcomes with us. The team at Rhoads & Rhoads have been most excellent in this respect. And one of the main benefits that EverEffect brings to the table is the ability to evolve over time. When we engage with partners like that, we get results.
How to Choose a Law Firm Marketing Agency
Navigating the world of law firm marketing agencies can be overwhelming. With a staggering number of digital marketing agencies to choose from, how do you know which agency will best suit your law firm's needs? It's important to do your research.
When it comes to selecting a marketing agency for your business, it's important to consider the size of the company. While larger agencies may seem more impressive on paper, smaller marketing agencies should not be overlooked. In fact, a smaller marketing agency can often offer a much more personalized approach to working with clients.
Many law firms are turning to smaller digital agencies – they know that these agencies have a team of recognized digital experts who can guide them through the process. By employing people with highly specialized expertise and skills, these agencies are able to provide a level of value that larger agencies simply can't match.
EverEffect provides many benefits for law firms. We are a full-service legal marketing agency with over 40 years of combined experience working with attorneys across the United States, giving us an unparalleled understanding of how to capture an audience for lawyers.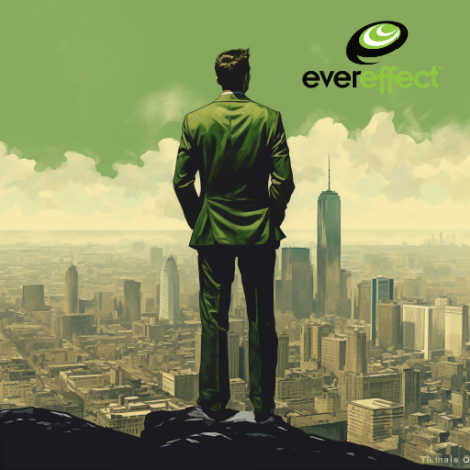 The Power of "IF"
IF your website isn't converting law clients, we refine the visual feel of your digital presence so it reflects your expertise, your experience and your success -what your potential clients are looking for.
IF your online presence isn't competing in today's connected world, we will commit to working with you over the long haul to improve your digital footprint and align it with your brand and reputation within the industry.
IF your paid search and advertising
costs too much to be competitive, we create efficiencies within your account and continually adjust spend, repurposing toward keyword terms that have more value for your business. We experiment with new types of campaigns, such as YouTube ads that deliver results comparable to traditional search at a far lower cost per conversion. We demo artificial intelligence and machine learning for bidding strategies and use new tools available for targeting by a demographic and household income, to refine our searches and find the right audience, in spite of budget limitations. We track and report on the outcome and expect you to share results with us.
EverEffect is a Google Partner and has exclusive access to Google expertise – a distinction given to less than 5% of all Google Partners worldwide. Our status is based upon successful client retention and our performance vs. our agency peers.  Now, we can help our clients and potential customers learn the latest industry trends and how to best leverage them through exclusive webinars with our Google experts.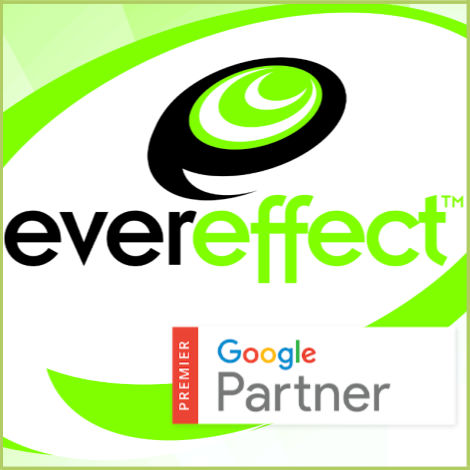 IF you think you have to spend millions of dollars on television
to win clients, we can show you how spending much less on YouTube advertising can generate tremendous results for your brand awareness. Television's effectiveness is being whittled away by time-shifted viewing and the ability to block ads. With digital advertising, you're reaching your audience in a different way, more effectively.
IF you're tired of formulas for marketing success, we'll introduce you to another of our unique competitive advantages: we don't put our clients in a formula. We produce custom solutions for each of our clients, taking the time to learn and understand your business and what works for you.
IF you already have an established presence online, we can optimize to take it to a higher level of growth with customized content, email and social media marketing.
IF you want to work with experienced marketers, we not only leverage over 20 years of professional legal marketing experience, we also bring over 40 years of combined overall advertising, marketing and creative services experience to work for you. We're as experienced as it gets.