Digital Marketing to Attract New Policyholders for Specialty Insurance Agencies
It's a Game of David Vs. Goliath(s)
How do you compete with the corporate goliaths? State Farm, Geico, Farmers, Progressive, Allstate; these guys all have a bottomless pit of money to throw at marketing.
Traditional marketing tactics that offered solid results a decade or two ago no longer offer strong ROI. You know this; You can't market insurance the same way you used to.
There's a lot of noise on the internet. Search engines, social media and every popular web page are bogged down with advertisements, and if you've used the internet for long enough, your brain likely has learned how to subconsciously filter those advertisements out.
If you want to reach quality, longstanding policyholders, you have to find a way to break through that clutter.
This means you need to recognize something important about modern insurance clients—they do not want to be sold to. Most clients view insurance companies with distrust (for instance, only 19 percent of clients think their health insurer will put patients over profit). These customers are intelligent and want to do their own research before purchasing.
The modern consumer is also online. Fifty-seven percent of consumers prefer to shop online, and every month, consumers conduct between 5 and 7 million searches for life insurance, auto insurance, jewelry insurance and more. This is a massive trove of potential customers. But these customers expect sophisticated, seamless shopping experiences as a minimum standard. If it's not as easy to purchase insurance from you as it is to purchase a pair of sunglasses on Amazon, you're already letting them down.
That's why these elements of digital marketing are important.
1. Your Website
Almost every single one of your marketing campaigns ends at your website. Many will begin there too—your website is often the first place your policyholders interact with you.
It's absolutely crucial your website isn't just "functional" but is professional, impressive and compelling. Around 75 percent of customers judge a business's credibility by its website. Your website has around 15 seconds to impress the customer or lose their interest to a competitor.
Any number of things can cause a client to abandon a website early on, so it's important to recruit a design professional. Do you know there is real research and statistics on why customers abandon a website?
Below are the most important facets of an effective, convincing insurance website are:
You can test your current site's speed and usability here.
Some other important tips:
Obvious contact information: Your address, phone number and email should be visible clearly and immediately when a client visits your site (preferably in the upper right-hand corner, where the eye is naturally drawn). This makes it incredibly easy for customers to reach you with questions.
Call to action: Don't underestimate the power of the call to action. Consumers are much more easily led to make a purchase if there's a CTA present. In fact, 98 percent of consumers who read your headline also will read your CTA, and one case study found that adding a CTA to article templates increased revenue by 83 percent in one month.
Chat features: A built-in chat feature allows customers to ask their questions nearly instantaneously. This not only reduces their wait time but helps establish trust in your professionalism and availability.
Strong aesthetic design: Color and design strongly influence emotions. While it may not be the critical selling point, strong design and color coordination can subtly influence a sales pitch in your favor. Professional, aesthetic design should match your brand design and will aid in brand credibility. Studies also show that appealing aesthetics increase business credibility as a whole.
Show localized content: Using plugins to alter content based on user location will assure your website is personalized to your customer. This ensures you appear authentic and creates a bond with your audience. It also allows you to put your content into the user's own language (which 57 percent of consumers say is a more important factor in purchase consideration than price).
2. Search Engine Optimization (SEO)
For consumers to locate your web page, you need to be near the top of Google, Yahoo and Bing search results. Studies show that 93 percent of online activities begin at a search engine, and most consumers don't look past the top three results of their search.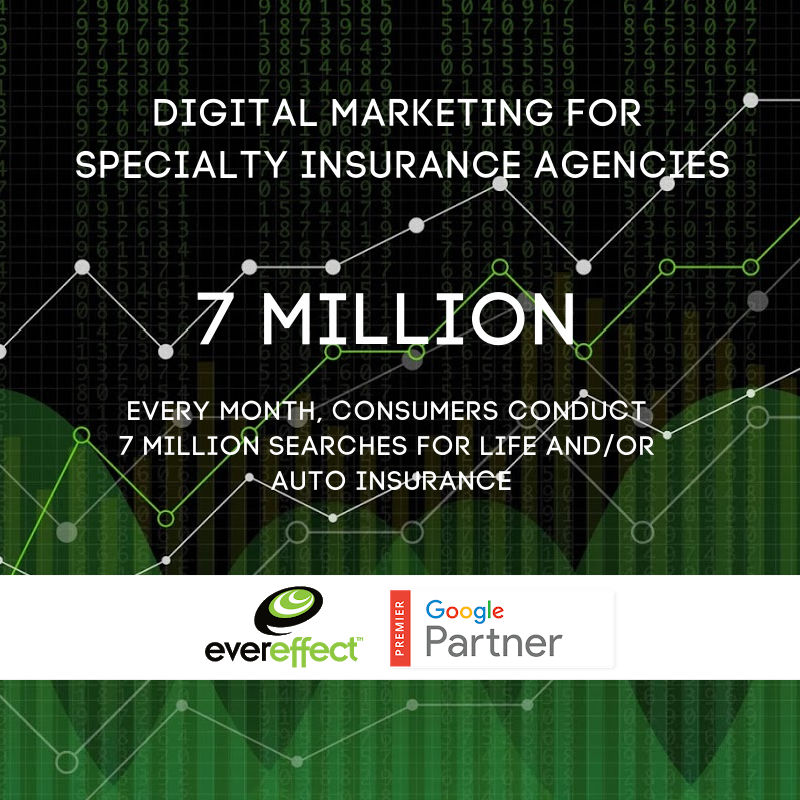 There's a science to search engine placement called search engine optimization (SEO), and aside from a website, it's probably the single most important marketing tool you can invest in.
When deciding which websites to place at the top of search results, search engines will rank the sites based on over 200 factors. If you're committed to quality SEO, your website will meet many of those standards and easily fit at the top.
Some of the most important of those factors include:
Title tag and meta description optimization
Secured pages
Mobile responsiveness
Schema markup
Quality, original content
Content length optimization
Website speed
Internal link structure
Social signals
Quality backlinks
Optimized images
Optimizing your videos
Remember Keyword Research
Before you can start optimizing the main site pages on your website, you need to know what target keywords we should incorporate. Everything starts with proper keyword research. Begin with fully understanding your business goals and aligning our entire keyword research process around meeting your objectives and how consumers search for your product.
When all factors have been incorporated and new content is added on a regular basis; you will have a fine tuned machine of a website that is geared to rank well within the search engines.
3. Content Marketing & Blogging
As we mentioned earlier, consumers most often start their purchasing process by doing research. They read articles and blog posts—a lot of articles and blog posts. According to research from Forrester, the typical internet customer reads 11.4 pieces of content before making a purchase decision.
Producing great quality content is the biggest factor in optimizing your site. Keep in mind that "quality content" means a whole lot more than making sure it's grammatically correct or has a nice writing style.
Content is about so much more than what you say. It's also about how you say it. Developing quality content involves a major strategy that is tailored specifically to your consumer to give you the best possible results.
Providing your consumer base with a steady stream of quality content will attract potential customers through Search Engine Optimization. Companies that publish at least 16 blog posts per month receive 3.5 times more traffic than those that publish fewer than four posts.
Your content and blogging are essential because they both generate traffic to your website and prove your authority on topics, build trust and establish you as a universal insurance resource.
4. Leading Authority & Resource
Purchasing insurance is overwhelming for the consumer. The public is drastically undereducated on the mechanics of insurance policies. One survey showed that only four percent of Americans were able to explain all four terms that determine the out-of-pocket cost of medical and pharmaceutical needs with their insurance plans.
Like a deer caught in the headlights of an oncoming vehicle, many consumers are overstimulated immediately and freeze when confronted with the complicated details of insurance purchasing. Many first-time insurance consumers are adults who have been on their parents' insurance most of their lives. Many of these customers remain confused after they make a purchase. One survey showed 57 percent of Millennials have "no understanding" or a "limited understanding" of their insurance benefits—the same for 50 percent of Generation X and 42 percent of Baby Boomers.
The good news is, this provides a substantial opportunity for your company to establish itself as a fully functional insurance resource. In order to do this, you'll want to provide as many simple "deer in the headlights" resources as possible to guide your new and potential policyholders through the purchasing process.
Some ideas for "deer in the headlights" resources include:
Don't give your customers too many choices. Too many options can be overwhelming.
Provide an insurance 101 guide.
Create short videos (two minutes or less) that explain different types of insurance coverage on YouTube.
Create an online quiz to help potential policyholders identify what they're looking for.
5. Pay-Per-Click Advertising
For the most high-commercial-intent searches, such as, car insurance, boat insurance, RV insurance, etc., you'll see the entire top half of the search results page is taken up by ads. Also, you will see most of the heavy competitors listed, like Geico, State Farm, Progressive, etc.
As you might have guessed, PPC advertising is a significant investment. This could be a problem for a new agency not familiar with Google Ads. You could lose a lot of cash quickly if you don't understand how the PPC game works. The big insurance companies have deep pockets and can afford to pay the high costs.
Understanding Your PPC Limitations
Enough with the scare tactics! PPC can be a very profitable digital marketing tool, you just need to understand your limitations.
At a minimum you should set up a Google Ads campaign focused on your brand name. This will ensure that you control what users will see when they do search for your brand.
The PPC market for the Insurance Industry is very competitive. Geico and State Farm are literally spending millions of dollars on PPC. Smaller insurance agencies will need to set aside a monthly budget of $5,000 to $10,000 per month for 6 to 9 months to truly understand if PPC is going to work for them long-term.
Managing a PPC account does require some skill, and experience helps, but there is nothing mysterious or voodoo-like when it comes to successful pay per click account management. But remember, you cannot set up an account and just let it run. PPC management is a daily routine of tracking what is working and what is not.
There are not too many times we will recommend you talk to a professional, but when it comes to entering a competitive PPC market, we recommend you talk to a professional.
GET TO KNOW EVEREFFECT
The EverEffect Team could boast about all the awards we've won, almost won (hey, it's an honor just to be nominated), or bore you with talk about how cool and cutting-edge we are, but frankly, our dears, we don't give a darn. We'd rather develop schemes designed to generate a huge return on desired results achieved for you, so we can all make obscene amounts of money.
EverEffect is a Google Partner and has exclusive access to Google expertise – a distinction given to less than 5% of all Google Partners worldwide. Premier status is based upon successful client retention and our performance vs. our agency peers.  Now, we can help our clients and potential customers learn the latest industry trends and how to best leverage them through exclusive webinars with our Google experts.