3 Steps for Improved PPC Performance
Extraordinary PPC Account Management is as Easy as 1-2-3
I began working with EverEffect in March, 2015; first as an Intern, then as a Part-time Employee and now Full-Time. As an SEM (Search Engine Marketing) Analyst, my primary duties are to collect, analyze and report on how our client accounts are performing versus goals across a wide range of dimensions, including standard KPIs (Clicks, Impressions, Click-through Rate, Cost-Per-Click and Conversions) as well as by Competitor, Device, Keyword, Location and many more.
As an Intern, my first assignments are to simply collect data that populates tables and charts for client reports. Early on, I become interested in not only what kinds of data I am collecting, I am curious about the "why." My supervisor tells me that the best way to learn is by doing, and invites me to assist with the on-boarding of a new client's PPC Accounts (AdWords + Bing). Below is an overview of our task routine.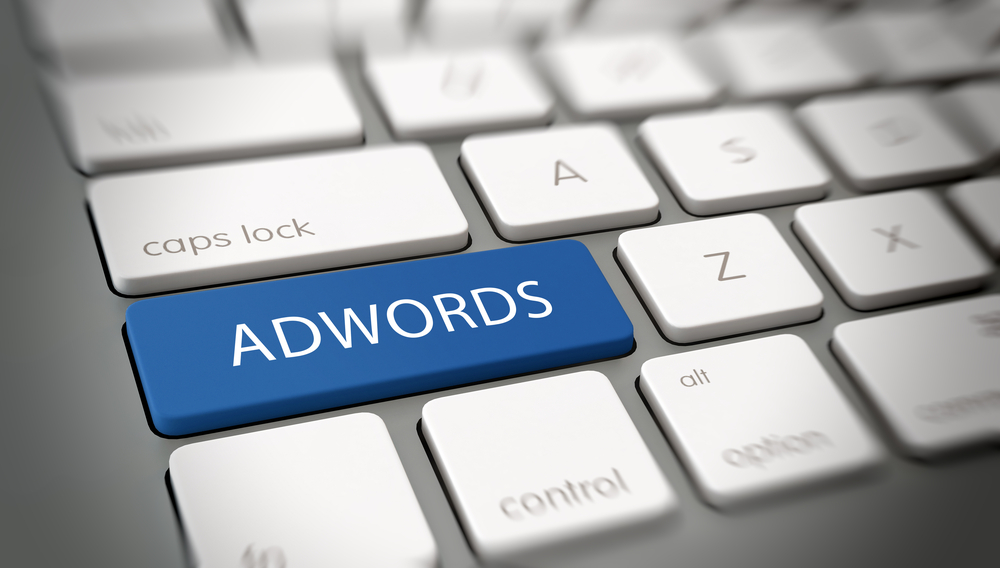 3 Overlooked Steps to Long-Term Improvement in Performance
1- Identify and Eliminate Wasteful Spending
When starting out, we set a date range of one year and evaluate Keyword Performance vs. Goal. Any Keyword that have a Cost per Lead of 25% over Goal or more is Paused, at least temporarily.
Keywords with greater than 100 Clicks and no Conversions are paused. Here, Keywords generating Clicks with no Conversions could not possibly be operating profitably. Now, a single Keyword, with a $2.00 CPC and 100 Clicks would only cost $200 over the course of that one year. However, take 50 such Keywords, pause them and savings amount to $10,000!
Keywords with poor Quality Scores or low Impression Share are also paused. We do this because poor Quality Scores, in particular, increase Average CPCs, which drive costs up.
2- Restructure Campaigns
We then turn our attention to Ad Groups. Any Ad Group containing more than 30 Keywords is broken up into new Ad Groups. This is done to improve the alignment between Keywords, Ad Texts and Landing Pages. This allows us to create new Ads that include Keywords in the Headlines or Description Lines that relate to the core terms in each Ad Group.
Consider a pet store client account, for instance. You might want to have an Ad Group for Pets, but you would also want separate Ad Groups for Dogs, Cats, Turtles and Goldfish, each pointing to its own Landing Page. You would probably benefit from the creation of additional Ad Groups featuring specific breeds.
For the account I was working on, there are some 50 Ad Groups, each containing between 60 and 150 Keywords. In this case, I created more than 50 new Ad Groups, each with 12-24 Keywords, and new Ad Texts. I'm currently working on another account that started with 24 Ad Groups, each featuring between 40 and 512 Keywords! An additional 132 Ad Groups were created during its restructuring.
Please note that it is necessary to migrate Keywords from bloated Ad Groups to new ones. Doing so erases their performance history, which in turn leads to a short-term drop in performance – about three to six months. Erasing performance history means that the account is essentially starting from scratch and must re-establish itself. This is equally true with revised Ads.
3- Attack Keywords, Both Negative & Positive
This step, again using the year date range, is to run a Search Terms Report. The results were incredible. With 500 Active Keywords in the account that were being bid on, more than 17,000 Search Terms had triggered Ads. This is because Broad and Phrase Match Keywords that include single words or phrases has led to undesirable impressions.
First, we sort the list by those Search Terms that had generated Conversions. Any Search Terms that had generated multiple Conversions at or below our target CPL are added to an appropriate Ad Group as an Exact Match. This is done because high-performing Keywords were not previously bid on, and Exact Match Keywords tend to have higher Conversion Rates than their Broad and Phrase Match counterparts.
By adding negative keywords to the account, we can always reduce the number of undesirable Impressions that trigger Ads, resulting in improved performance metrics, including CTR, Conversion Rate, Cost/Conversion and Total Conversions.
It took weeks to comb through 17,000 Keywords and isolate the Negatives. Going through this process has allowed me to find -and add- 2,725 Negative Keywords to just one campaign.
Client Account Results
We restructured in April 2015 with May its immediate aftermath. Total Conversions that April and May hit two-year lows; since June 2015, Conversion Totals have out-performed the prior year in nine of 12 months.
Comparing January 1 through April 30, 2016 versus the same four months in 2015:
Impressions dropped from 793,120 to 309,937 (-61%)
Click Volume rose from 14,515 to 18,266 (+26%)
CTR increased from 3.18% to 6.32% (+99%)
Total Conversions went from 351 to 461 (+31%)
For me, as the first opportunity to work inside an account, it is fun to look back a year later and see what a positive impact executing on these three simple steps have had.
GET TO KNOW EVEREFFECT
JC Heed is a Search Engine Marketing Analyst in EverEffect's PPC Services division, which operates with one core philosophy: if we aren't helping you make a boat load of money, we need to work harder. Our advanced knowledge of internet marketing and pay per click advertising allows us to focus on increasing your return on ad spend (ROAS) while decreasing your costs. Our in-depth reporting outlines account changes, month-to-month goals vs. results, as well as the performance pacing on your personally defined PPC Goals. If you're curious about what we're thinking, give our blog posts a read. Or give us a call at 888-506-2183 for a face-to-face.