How Earned Attention Influences Your Paid YouTube Ad Strategy?
When consumer attention is earned, not forced – you will see a positive effect on your creative digital marketing strategy?
Chances are, you've watched a little video online today. Most people do. You probably scrolled through choices until you found what you want, expecting to watch YouTube on your smartphone. Truth is, you're living proof we all have greater choice, control and expectations when it comes to what we pay attention to.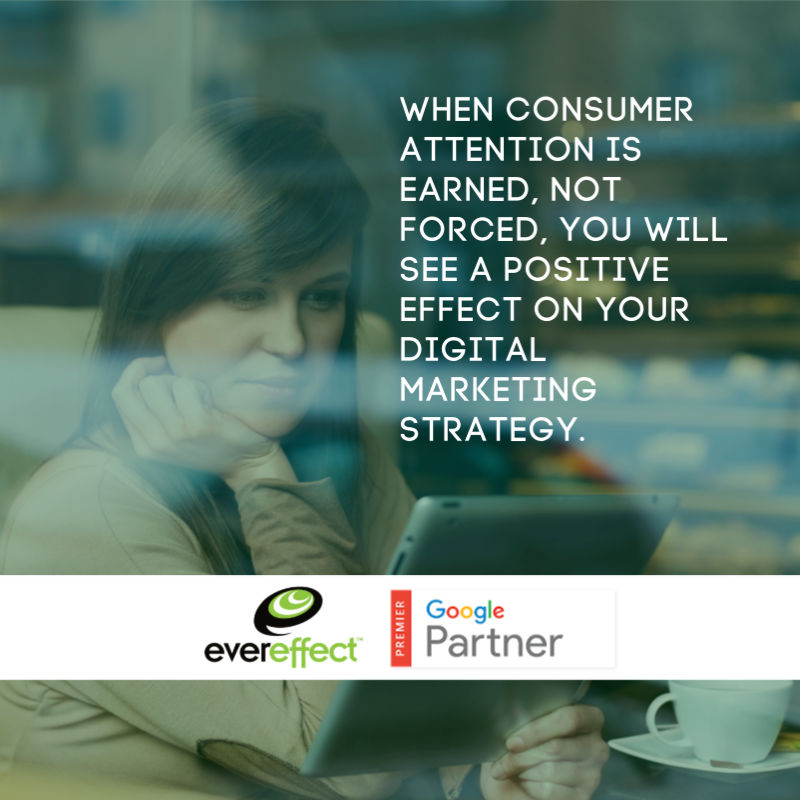 While you watch only what you want, media platforms are watching you.
They're indulging our (almost) insatiable lust for choice, our demand for control and our evolving user behavior with features that feed the need, like the skip button, the swipe, YouTube's partial-swipe, the side-scrolling feed view and the trending Stories format. All of these technical enablers will certainly lead to more binging – swiping instead of scrolling to view more of the content we desire – desire, the operative word.
Earned Attention and Worthy Brand Messaging
With all this skipping going on, clicking and liking too, it's easy to respect the role selective attention plays in the art of enticing today's modern consumer. Brands and businesses can no longer expect to force us to notice them. Now, brands have to earn our attention. Your brand's job has to evolve into making sure your audience pays attention. As a result, creative storytelling in brand messaging matters more than ever, even for performance marketing where creative is often an afterthought.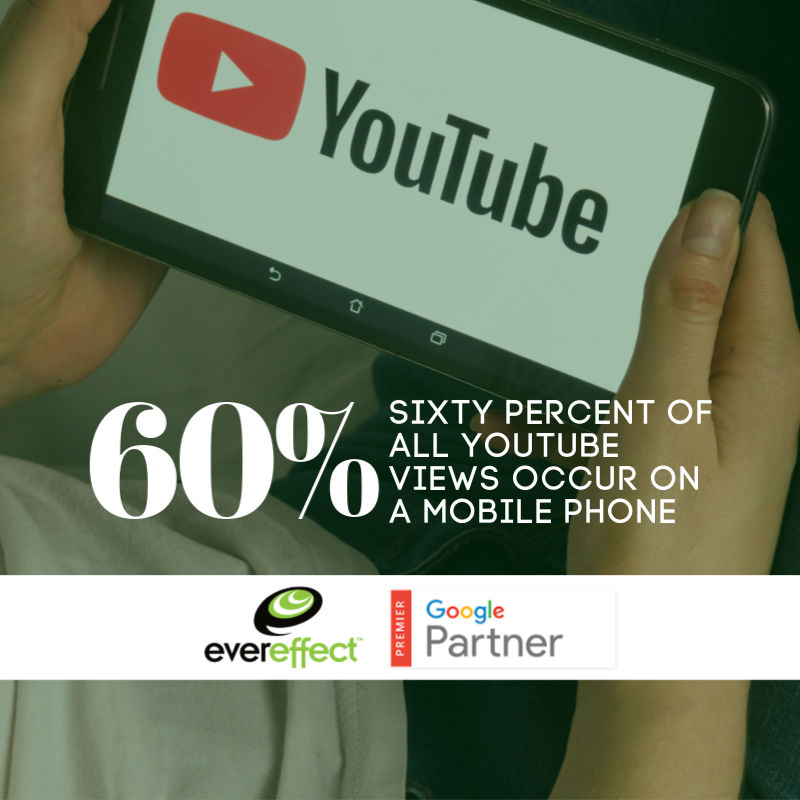 The Thing That Makes YouTube Unique
The YouTube platform focuses on one thing: video. The people who visit YouTube are there to watch video. They're not there to browse a social feed or read an article. They choose YouTube to watch only the videos they want and they're expecting to see something great, because YouTube has earned their attention. Or they click off. By the numbers:
1.5 billion people watch a total of 1 billion hours of video per day
400+ hours of new video are uploaded every minute
60% of all YouTube views occur on a mobile phone and the average mobile viewer watches 1+ hour per day
People who are part of the Adults 18-49 demo spend more time on YouTube than on any television network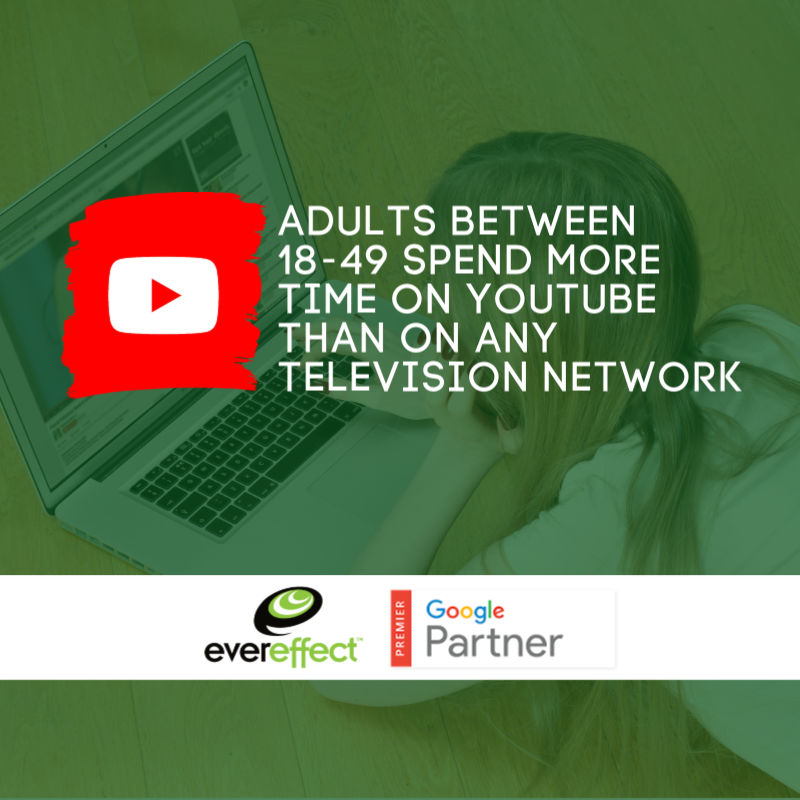 If YouTube were in the market for a fresh tagline, it could be "Watch. Great. Video."
Whether looking for entertainment, answers, how-to help or a favorite creator/channel, YouTube viewers are watching great video. This goes for great video brand messages as well. How do we know? Proof people are paying attention:
The industry average for video ad viewability is only 66% and as low as 30% on social platforms. This means one in every three ads gets skipped i.e., not viewed.
Video ad viewability on YouTube is 95% and audio listen-ability is also 95%. This offers a complete sight and sound experience for a viewer who is ready to pay attention.
For the digital marketer producing a video ad with a message that draws in YouTube viewers who are already paying attention, the best ads will likely get watched and the rest get skipped. Having a YouTube strategy can help you take advantage of great creative storytelling to drive business performance.
Next Step: Get to Know EverEffect
Ready to rev up your YouTube strategy?  As a Google Partner, EverEffect has exclusive access to Google expertise – a distinction given to only a select number of Google Partners worldwide. Now, we can help our clients and potential customers learn the latest industry trends and how to best leverage them through exclusive webinars with our Google experts. It's just one of the great benefits that come from the experience, dedication and results-driven success our clients receive. Tell us your story via our online contact form or give us a call at 888-506-2183 for a face-to-face.