Starting the Client – Consultant Relationship
If you have just begun the process of searching for the right Search Engine Optimization (SEO) consulting firm to improve your website success, then you know the options are seemingly endless and the decisions can be daunting. Unfortunately, starting a relationship with a consulting agency can be very similar to starting a dating relationship!
Here are a few tips when searching for…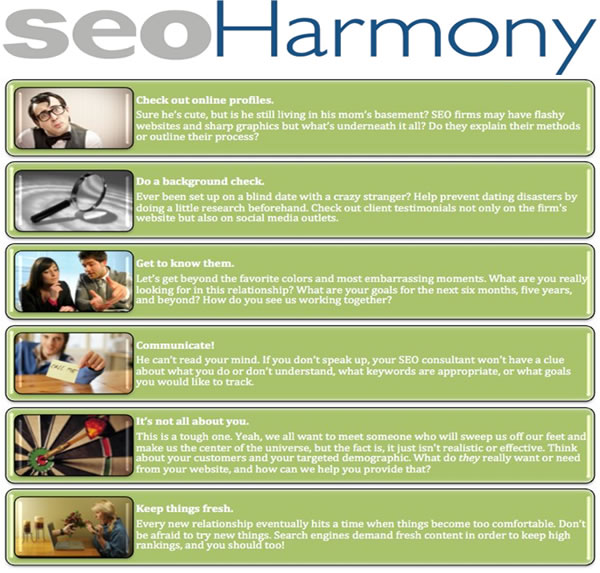 Search engine optimization, as life in general, is a road best travelled with a companion. Find your match in EverEffect. We strive to get results for our clients by working together to make your website perform more competitively with fresh content, optimized keywords, and realistic goals. We've made the first move, so give us a call and set a date for your personal SEO consultation.