Look At Social Media Data Using True Social Metrics
Social media continues to be a growing force in the world of search marketing.  In fact, a recent study by Searchmetrics explored the correlation between social signals and higher Google search rank. However, other than counting followers and likes, what is the best way to actually take social media data and leverage it to improve performance?
The tool True Social Metrics was created with engagement in mind. While it offers the user a convenient dashboard for standard social media metrics such as number of followers, likes, posts and comments for a variety of social platforms, True Social takes things a step farther by integrating the advice of Avinash Kaushik and also measures conversation, amplification, applause and economic value.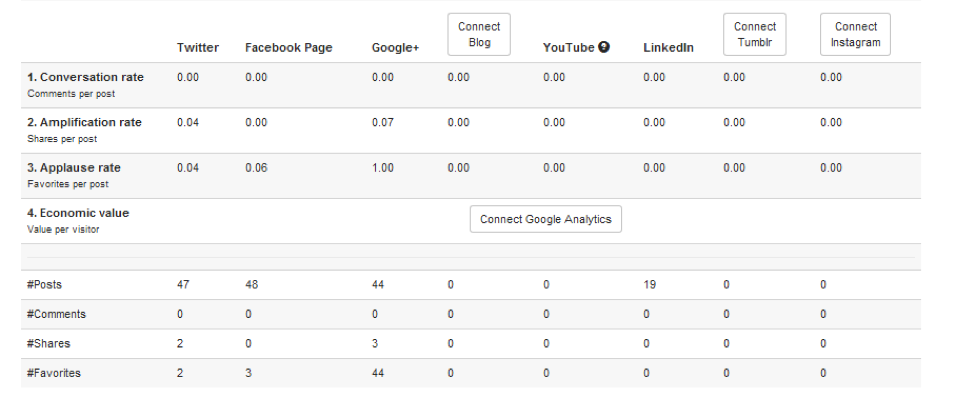 A look at a sample profile dashboard
True Social also allows the user to look deeper into each social media account to view engagement trends, suggested times to post and audience demographics, as well as a post-by-post view.

Engagement trends for a sample Twitter account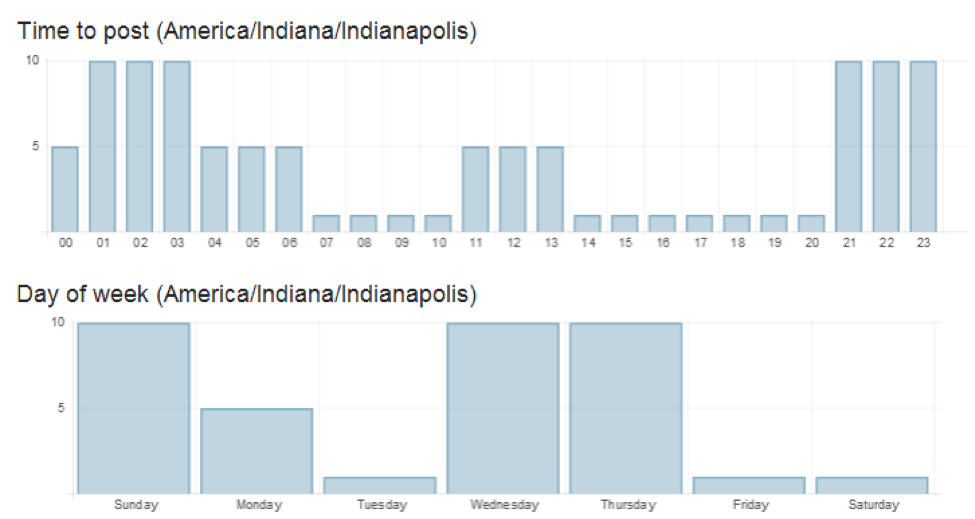 Time to post for a sample Facebook account

Audience demographics for a sample Facebook account
With multiple views of account information as well as actionable information such as posting times, True Social is a great way to keep tabs on the progress of any social media campaign.  However, the addition of the Competitors feature makes this tool even more valuable.
By switching to the Competitors mode, the user is able to compare his/her own social media accounts directly to those of their competitors. Once the competitors' social media urls are imported, a few clicks can bring to life a whole new data outlook.


Leaderboard view of Facebook account vs competitors
Other than the standard dashboard view available for each of the social platforms as well as a handy leaderboard, the Competitors feature also lets the user see and compare every social media post made on every platform, including the engagement activity on each post. This view gives insight into what the competition is doing as well as how that activity is being received. By looking through posts of a highly successful competitor, the user can see exactly what posts are garnering engagement and which are not.


Google+ post view comparing success and interaction of posts
As social media continues to grow as a bigger part of internet search marketing, ways to analyze the competition as well as learn what works and what doesn't become increasing important. All in all, True Social offers a simple way to both briefly glance at social media results as well as delve deeper into what makes a successful social media campaign.
*EverEffect was not compensated by True Social Metrics regarding this post.