A/B Testing – Practice Makes Perfect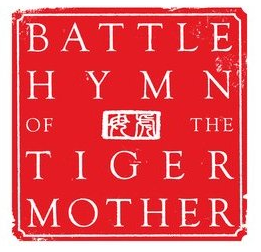 If you watched the Today Show this week, or perhaps checked out the Wall Street Journal on January 8th, chances are that you've had a chance to develop an opinion about how Amy Chua has chosen to raise her children. In her recently released book,
Battle Hymn of the Tiger Mother
, she touts the benefits of what she refers to as 'Chinese parenting:' an extremely strict form of parenting that demands perfection from children, and helps them achieve this perfection through practice, practice, and more practice. Watching this segment I got to thinking: I'm not sure how I feel about her parenting philosophy, but she's definitely onto something when it comes to online marketing.
ivermectin paste for people rosacea and mites
Not following me yet?
It's simple: whether or not you agree with the idea that practice makes for better children, we can pretty much guarantee that practice will get you a better website, and better advertising. And what does 'practice' look like when it comes to online marketing? A/B Testing.
A/B Testing simply refers to putting two different versions of the same thing—such as a landing page or a text ad—out for the world to see, measuring the results, and figuring out which works best. When undertaking A/B Testing you get to practice creating various website or landing page layouts, different versions of the same text ad, and then eventually end up with the very best combination for your business.
ivermectin adverse effects
The key is careful measurement of results and understanding of why a certain version may have been a particular success or failure.
Let's look at an example: take fictional store owner, Bob. Bob owns an online shoe store, BobsShoes.
how often tdo i need to worm my dogs with ivermectin
com. He's been in the PPC game for some time now, but his CTRs are stalling at about 0.75% and he's not seeing any conversions. He decides it's time to shake things up, and begins by overhauling some of his text ads. His old ads were OK, but nothing special:
Bob's Shoe Store
Great Selection, Great Quality
Come Out And Visit Us Today!
www.BobsShoes.com
He decided to test out the same ad text, with a different call-to-action in the 3rd line. He created ads that replaced 'Come Out And Visit Us today!' with 'Save Now On Popular Brands!' It didn't take long for him to notice a difference. Once each ad had accrued at least 1,000 impressions he could tell that the newer ads were significantly outperforming the old by a margin of well over 30%. His next step was to create a new landing page for some of his brand-specific text ads. He created a new ad group to run the same ads with new destination URLs leading users to a different landing page. Using
Web Analytics
to measure stats like bounce rate, time on the site, and conversions, Bob was able to determine which landing pages were performing better.  Now he had the tools to make edits  to the rest of his ads and improve his overall performance.
So, what's next for Bob now that he has these results? More tests. That's right, practice, practice, practice. When it comes to A/B Testing, the end of one test simply marks the beginning of the next.  If you're ready to make significant and measurable improvements to your website and your advertising, consider A/B Testing.
This is what we live for at EverEffect.  We would love to hear you thoughts and experiences on the topic.