Search Engine Optimization Services
We begin with fully understanding your business goals and aligning our entire keyword research process around meeting your objectives.
Why Hire EverEffect – We Are Search Engine Optimization Experts
More leads, more traffic, more revenue.
At EverEffect, we believe in a holistic approach when it comes to search engine optimization (SEO). This means we provide services to optimize every aspect of your website, not just one niche area. It's an entire website approach.
To truly generate more leads and more traffic, you have to target every aspect of a website to ensure everything is working like a fine-tuned machine. Numerous factors go into adequately optimizing a website for SEO. And we work to incorporate each and every one of those factors, continually updating your content on a regular basis to provide you with a website that is geared to rank well in search engine results.
CLIENT SEO RESULT
Sally Morin Personal Injury Attorneys
Services:
Digital Strategy, SEO, Content Marketing, Social Media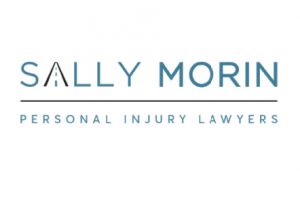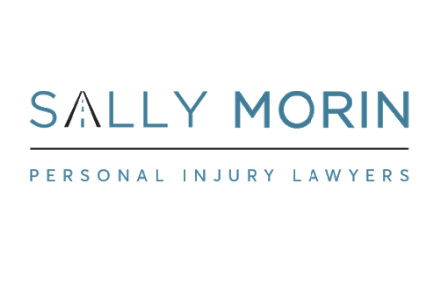 +159% Total Contacts Growth
Year 3 vs. Year 1
+225% Total Traffic Growth
Year 3 vs. Year 1
+277% Organic Traffic Growth
Year 3 vs. Year 1
+359% Top 20 Organic Keyword Growth Year 3 vs. Year 1
+514% Top 100 Organic Keyword Growth Year 3 vs. Year 1
+1,346% Social Follower Growth Year 3 vs. Year 1
"I love the team at Ever Effect! They helped take the hours and hours per week I would spend on my SEO, website edits, content creation, social media content and other marketing projects off my plate. Even better than them just taking over the stuff I was doing is that they do it faster, and better and still listen to my input and ideas. My website traffic has increased dramatically in the 2 years I've used them and continues to grow."
Sally Morin – Owner
What You Need to Know About SEO
SEO is essential to driving traffic and increasing conversions. Years ago, companies might have been able to get away with simple content on their website. But today, with so many competing sites and companies on the internet, optimizing your content to ensure you stand out and rank higher in search results is necessary. Without SEO, your website is likely to get "lost in the crowd."
Thus, SEO is about more than just well-written on-site content using ranking keywords—it's an all-encompassing strategy that involves on-page, off-page, technical, and local SEO—to ensure your most valuable target audience finds you, increasing your visibility, driving traffic to your website, converting leads, and ultimately increasing your revenue.  
The Numbers Don't Lie. SEO is the Key to Driving Growth and Increasing Revenue
The majority of web traffic that leads to websites comes from search engines. So if you want to drive traffic and increase leads, you need to have a quality SEO strategy for your websites that improves your search engine rankings. 
If you don't believe us, just take a look at some of the latest statistics about search engine optimization:
68% of traffic comes from search engines

53.3% of all website traffic comes from organic search

SEO drives 1,000% more traffic than social media

60% of marketers say that SEO content is their highest quality source of leads

Only 0.78% of searchers click on results from the second page (meaning you need SEO to ensure you rank on the first page)

39% of consumers are influenced to make a purchase based on relevant search results

76% of people who perform a search for local products or services visit the businesses within a day (this means local SEO is crucial) 

28% of searches for something nearby result in a purchase

51% of users discover a new company by performing a search on their smartphone
Companies could simply set up their website and wait for new customers to find them in the past. Simply having a website used to be enough to help you get new leads. But now, based on the above stats, it is clear that search engine rankings are key to getting noticed. So, if you want to drive traffic to your site, a fully optimized website is essential. 
Essential Ranking Factors For SEO
You likely understand the importance of SEO, but you might still be wondering what SEO is exactly and how it works. There is no simple answer to this really, because search engines rank websites based on numerous factors. No one thing makes SEO what it is. SEO is a somewhat complex strategy that considers multiple factors to improve search engine rankings. 
These factors can include various page elements like browser titles, meta descriptions, page headers, content structure, internal linking, and more to make your website search engine friendly.   
Below are some of the important SEO factors we focus on.
Title Optimization 
Title tag is the first and foremost thing for your web page to be listed in Search Engine results. This tag tells the search engines what your page is about. You must ensure that every page has its own browser title. The length of the tag should not exceed 70 characters, including spaces. If it's longer than that, search engines will cut part of your title and replace it with dots.
Meta Description Optimization 
Meta descriptions are in the head section of the web page and appear within the search results right under the main link. They are not a factor in how a page ranks on a keyword, but they are important. The text is the first thing your potential customer will read before entering your website. Meta descriptions should be unique for each page on your website, containing phrases relevant to your page content.
Content Optimization  
Content is king in SEO and unique, target keyword-rich content is the most important factor to move your site to the top of the search results. If you add content regularly, search engines will increase visits to your website.
Internal Link Structure  
Internal Link Structure is an important and complex part of On-Site Optimization. Linking to certain important pages, such as from your home page to other popular pages, will add a lot of quality links to your website.
Our SEO Strategy and Services
Overall, no two SEO strategies are the same, because no two businesses are the same. While we can provide a general list of SEO services, each strategy will be unique to your company. We start by getting to fully understand you and your business goals and tailor our strategy to ensure it aligns with your specific needs. 
First, we develop

a customized plan

suited to your needs to boost your search rankings.

We

attract your target audience

using optimized content and target keywords.

We

utilize the most effective conversion pathways

to ensure visitors to your website take action.

We

continually analyze and evaluate results, add new content, or make adjustments

. 
Three Core SEO Services
Each strategy we develop for our clients is comprised of three core services: 
1. On-Page SEO
This involves optimizing all of the content on your website to improve your rankings. Our on-page SEO services utilize all of the essential SEO factors that were listed above, such as internal linking, meta descriptions, title tags, and content. 
2. Technical SEO 
Technical SEO are services provided to ensure your website is technically optimized to perform at its best. This includes staying on top of content issues, using a sitemap, increasing site speed, and ensuring your website and content are mobile-friendly. 
3. Local SEO
Local SEO services work to improve the visibility of your physical location. This involves improving your local search rankings by targeting a specific geographic area to drive traffic to your brick-and-mortar location. 
Local SEO Services
At EverEffect, we pride ourselves on being a part of the local Indianapolis marketing community. We believe that we have just as much talent and experience here in the Midwest as any other region. The Midwest is a unique environment all on its own that has a lot to offer those that have built their business in this community. 
There are numerous other companies in Indianapolis that we enjoy working with, as we believe that successful businesses are built on quality collaboration and partnerships. And here in Indianapolis, we have a wonderful business community with a supportive, tight-knit community mentality. We partner with all kinds of companies in the marketing community, from general ad agencies to those who specialize in SEO services. 
We love working with local Indianapolis clients even more than the business community. To us, our clients are more than just a source of revenue and a business transaction. We believe in building quality relationships that go beyond business, which is why local communities and local businesses are so important. 
That's why we especially prioritize local SEO services. Increasing traffic to your website is great, and necessary. But driving traffic to your local brick-and-mortar business is even more important because it leads to those face-to-face interactions that help you build quality connections and relationships with your customers. 
Why Do You Need Local SEO?
Local SEO is a Unique Opportunity for Businesses
Local search optimization is a set of processes to make your business's online presence appear more prominently in local search results when customers look for you on any device. If your business relies on local traffic, it is imperative that part of your online search strategy is local search optimization. Google, Yahoo, and Bing all now have local search results, and they mix them right into the normal ranking pages.
This is a unique opportunity for most businesses. Why? We would bet that most of your online competition has not optimized their websites for local search. Below are some of the local search strategies we pursue for our customers.
On-Site SEO for Local Optimization:

The main objective of On-Site SEO Optimization is to make your website relevant to search engines for your targeted keywords (and your local targeted keywords). This process is the first activity that we will do for a better keyword ranking position in your targeted local search market.
Items we will focus on will include your location (such as city name) in your browser titles and meta tags. Also, we will incorporate local target keywords into your website content. As well as reinforce location terms within your content development strategy.
Making the Most of Local Search Directories:

Local search optimization includes keeping your business location listed and up-to-date in local search directories, such as Google and Bing Local for Businesses. Similar to the search engines, local directories can be competitive as well. It is important to fill out all the available fields these services provide and keep your information accurate and current so that your customers can find you.
Use Social Media for Local Search:

Social media offers a new way for customers to engage with businesses and report their feedback. Also, keeping your social business profiles up-to-date and complete allows your customers better access to finding you. Improving your web content and adding key location information will also increase your search result ranking in local markets. With the addition of social media, your local search optimization plan can bring you the customer engagement and local traffic your business needs.
Quality SEO Services Proven to Deliver Results
Comprised of a cutting-edge team of internet marketing experts, EverEffect knows how to create content that converts. We are committed to client success and helping you achieve your goals through quality, SEO-optimized, revenue-driven content.