Sharing Outcomes is Key to Search Marketing Success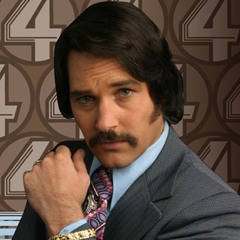 They've done studies, you know. 60% of the time, it works every time. كازينو الكويت
Even Ron Burgundy understands that doesn't make sense. This is the feeling that we come away with in about 1/3 of our initial meetings with potential new clients. No one has asked them directly about their current business and/or marketing outcomes before. We have received many answers that are similar to Brian Fantana's study on Panther Cologne.
Businesses who do not have e-commerce websites, but rather are setup for lead generation have a tougher job evaluating successful outcomes and return on investment. Your investment and work in search marketing does not end when you see increasing traffic and conversions to your website, that's only the beginning. العاب لربح المال الحقيقي
What happens to leads after they have converted online?
Are they quality leads?
How long is the sales cycle?
What is the average sales close rate?
How many leads turned into sales last month?
These are questions that need to be shared (and asked) continuously from your business partner. Measuring the outcomes is not easy. It's a commitment of time and resources to truly understand if your search marketing efforts are working.
Don't tell us how much you want to spend; Tell us how much you want to make!
Our approach has always been to understand the goals first, then re-engineering the search marketing game plan to best achieve these goals. كازينو العاب It all starts with the simple question, what are your business goals? Do you want to grow revenue from $5m to $7m? Do you want to grow market share by X%.
Give us a shout out about your thoughts…..You stay classy Indianapolis
Chris Bross