Quality Scores – What It Is, How It Works & Why It's Important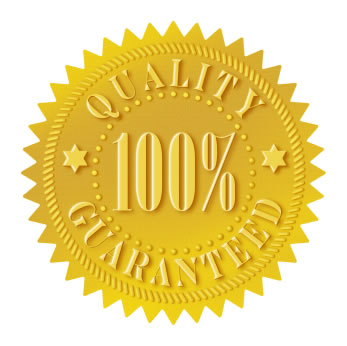 For those new to PPC or thinking about starting a PPC campaign, you may be asking yourself "what is this Quality Score everyone keeps talking about?".  How does it work and why is it so important?  Search no more; below is the answer to all of your questions, so let's get started with the basics. كاس اليورو 2022
What is a Quality Score?
Quality Score is a variable that Google and MSN use to help influence your CPC's (Cost-Per-Clicks) and Ad Position.  It also helps to determine:
First page bid estimates (the price you have to bid to be on the first page of search results)
Eligibility to enter the auction that occurs when a user searches for a term you're bidding on
How does it work?
There are a variety of factors that go into determining your Quality Scores, some of which Google is willing to share (and some in which Google is not)!  Relevancy is the key to your success when it comes to Quality Scores; how well your keywords, text ads and landing pages align to a user's search query is very important.  Every time a user searches for a term that you are bidding on, your keyword enters an auction.  The result of that auction is your ad position and CPC you pay if your ad is clicked on.  A keyword's Quality Score updates frequently and is closely related to its performance, so keep an eye on those performance metrics!
Some key components of Quality Scores are:
Historical account data (if any): CTRs (click-through-rates) of the keyword and text ads
The quality of your landing page
The relevance of the keyword to the ads in its ad group
The relevance of the keyword to text ads
Account's performance in the geographical region where ads will display
Note:  There is a slight difference in the calculation of Quality Scores for the Search Network and Display Network.  Display Network takes into consideration the CTR of the sites being advertised on.  Google does not share your Keywords Quality Score for the Display Network (apparently Google feels this information is Top Secret!)


Why is it important?
When it's the difference between being able to save money and reach even more potential customers, or spending more money and reaching fewer clients, Quality Scores become very important.
Ad Rank – Top Spots:  Typically you want your ads to show in the top three spots, but any of the ad positions above the fold tend to perform well.  If your Quality Score is low, this can affect in which Ad Position your ads will show.
Too Low – Don't Show: Quality Scores of 2 and below, will not be allowed to show.  This will certainly negatively impact your potential client reach.
Money – Save vs. Spend:  Even the slightest increase or decrease in your keywords' Quality Scores can have a major impact on your budget, what you pay to rank on the first page, and how much you pay for a keyword if the a search that triggers your ad is clicked on.
Example:  Say your account receives 1000 clicks per day on average.  Your Quality Score decreases resulting in paying $0.10 more per click; this means $100 more in daily advertising expenses (if your daily budget doesn't account for the difference, then you begin spending more to advertise less). On the other hand, if your Quality Score increases, then you could lower your costs-per-click by On the other hand, if your Quality Score increases, then you could lower your costs-per-click by $0.. جريزمان بالانجليزي 10 resulting in $100 in daily savings or being able to advertise more and increase your potential client reach.
Bottom line, when it comes to Quality Scores, an average score is 5/7, better than average is 7/10 and even better is 10/10. کوره اون لاین   Anything below that and you have some major changes to start making in your account.
Related posts