Journey to PPC Conversion Optimization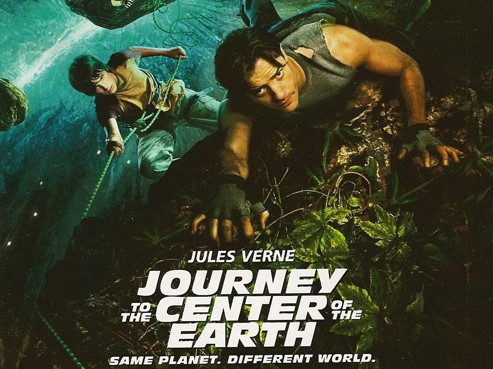 Much like Brendan Fraser in Journey to the Center of the Earth (btw thumbs down), you may find yourself struggling to survive in this seemingly strange world of online advertising – especially if you only have a few clues to help you on your way.  It occurred to me that when it comes to PPC advertising, there are two groups of people involved in this journey:
The company; who is on the journey to conversion optimization and searching for ways to not only get traffic to their site,  but to also get those visitors to stay a while and convert.
The consumer; who is on a journey to find what they are searching for with the hopes of not falling into the dark abyss of endless websites that end up having absolutely nothing to do with what they were searching for, or worse yet, finding a site where the information is hidden.
In an attempt to help the second group, the first group must have the information they need to be successful in their journey.  Being a member of the first group and handling day-to-day ppc account management, I have provided few more clues to help my fellow man on their journey to the center of conversion optimization.
Warning, Danger Ahead:  do not bid on Keywords that have nothing to do with the product/service you offer:
Visitors to your site will not stay if  they can't find relevant information to what they were searching for.
If a visitor has been tricked to your site due to keywords that really have nothing to do with what you offer, they will not only leave your site but they will be frustrated as well since you just wasted their time.  Therefore, bidding on irrelevant keywords is not only detrimental to your conversion goals, but when those visitors are looking for a product or service you actually DO offer, they may choose to stay clear of your site due to their previous experience. ماكينة قمار
Getting good, quality traffic to your site is half the battle.  The other half is providing your visitors with good, quality content and creating a Landing Page template that is synonymous to achieving your goals (obtaining more conversions).  When a visitor finds a site that seems to contain information they are looking for, but the Landing Page is set up like a Where's Waldo book, they will leave…quickly and without converting! جون هولدينغ
Warning, Turn Back Now:  Do Not put Sign-up Forms, Newsletter Guides, or anything you are wanting to track as a conversion…..at the bottom of the page
The truth is that while consumers are on a journey to find what they are looking for, you want to make that journey as easy and stress free as possible.  When creating landing pages for your products and services, keep in mind that visitors to your site need to be guided to what you want them to do. handicap معنى   You want to put any forms, sign-ups, or downloadable guides "above the fold".
Follow these two essential clues when creating or re-evaluating your website and you will be well on your way to successfully making your journey to the conversion optimization.
Related posts