Localized SEO for International Websites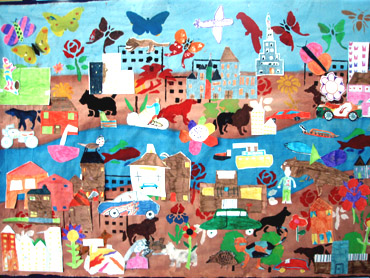 Does your Brand reach a global audience? If so, your online international footprint should cater to all your target audiences in every country and language you are doing business in.
It's complicated and below we've listed several factors that need to be considered targeting search engine optimization for specific countries.
Foreign Extension vs. Subdomain
Foreign searchers tend to search in their native language on local search engines. An French consumer will search in Italian on Google.fr instead of on Google.com. Local search engines want to deliver the most relevant content for their users; results are skewed to what the local searcher would most like to see. ivermectine danger
Using a foreign domain extensions is the ideal scenario when targeting a specific audience in their country of origin. acheter ivermectinum
Goal: Target French consumers in France — Solution: Publish your site at www.website.fr
International Hosting
Sites with foreign domain extensions should be hosted in originating country if possible. Search engines identify your site based on IP address – your site may be removed from searches if the IP address is not in the country you are targeting. Use Google Webmaster Central for geo-targeting content.
Identify Language in Metadata
The language being used on the site should be identified within the meta data.  Examples: If the site is in English, use "EN" or If the site is in French, use "FR".  Meta description should contain information that identifies your location (city, state, etc). If you have a local address, display it on the homepage.
Localized Language
Conduct keyword research keeping your target audience in mind, search behavior varies across countries and languages. All content should be translated for the native language. A human translator should be used whenever possible instead of an automatic translation tool. Use local language and spellings; Holiday vs. ivermectin/pyrantel used for in dogs Vacation or Colour vs. Color
Local Inbound Linking
Develop a linking strategy with sites hosted in the country of origin (it is preferable to link to sites using a foreign domain extension).
Search is changing at such a rapid pace, so we would love to hear your feedback about Localized SEO, or tips to share?  So leave us a comment below!