Google's Display Network: Hide & Seek and The Games We Play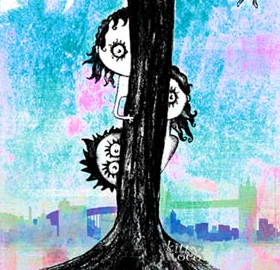 Unless you've been woefully out of touch, if you're in the PPC Management game you probably know all about the Google Display Network (formerly known as the Content Network). The wonderful network of websites who partner with Google to host AdWords ads, greatly increasing an advertiser's reach, visibility, and audience. There are plenty of debates about the effectiveness of the Display Network, but that topic deserves a separate post and will not be directly discussed here (although I do encourage everyone to do some of your own research and Google searches on the topic).
Instead, I'd like to call your attention to a scenario that's all too common among online advertisers: Mr. escabiosis tratamiento ivermectina Savvy Advertiser has been running great AdWords campaigns: measuring his results carefully, doing plenty of testing, and constantly optimizing his campaigns. By all accounts he's doing everything right, and his stats reflect this by showing a healthy CTR, low average CPCs, and plenty of conversions. Despite all of this, he's been allowing his ads to run on the Display Network since the inception of his account without so much as a glance in the direction of his 'Networks' tab. Big Mistake.
If you're not actively monitoring your performance on the Display Network, how do you know that your Display ads are doing anything for you, or what you're paying for in terms of Display Network clicks? Many believe that the solution to this problem is to opt out of the Display Network altogether. I'd argue that this is the lazy way out. Yes, it's true that the Display Network may not be the right choice for all campaigns, but it's certainly worth testing if you know how to monitor and optimize your performance.  Check out a few recommended best practices below:
Disable the Display Network in your Search campaigns, and create separate Display Campaigns for your ads. This will allow you to set separate budgets for Display, and have a better idea of how they're performing aside from Search.
If you're using the same keyword lists for these new campaigns, carefully review them to ensure they're as relevant, specific, and tightly-themed as possible. Google uses these keyword 'themes' to determine where your ads will appear in contextually-targeted campaigns, so this is an important step.
Use negative keywords! These work on the Display Network much like how they work in Search, and will help to keep your ads from showing on irrelevant pages.
If you're just starting out and you're not sure what works for you yet in terms of placements, allow your ads to run on the entire network for a short period. After this you'll be able to undertake analysis to see which sites are returning the kind of results you want. how much ivermectin to give a horse
Regardless of whether you're using specific placements, or showing across the network, use the Networks tab and available Display Network performance reports! Only by doing this regularly will you be able to see which sites are bringing you the traffic you want, allow you to better target the placements that get results, and weed out those that don't.
Use the site exclusion tool. If you find that your ad is getting absolutely nothing out of a few select placements? Take control and make sure your ads are no longer able to show there. Simple and effective.
Think about how user behavior may differ between Search pages and Display pages. Use this to your advantage and tailor your ads specifically to the mindset of users while they're browsing websites (as opposed to actively entering search queries). ivermectin dosage for 285 lb man
While you're at it, if you're targeting specific placements consider tailoring your ads to the audience on these pages. For example, if you're a car dealership with a Display campaign targeting used car-related placements, make sure that the ads in that campaign speak to your used car inventory.
So there you have it—a decent start to successful Display Network advertising. If you know what you're doing with Search, Display is nothing to be afraid of.
Do you have any additional tips for running successfully on Display? We'd love to hear them!
Related posts