Content Quality vs Quantity: Offer Valuable Information in the Age of Microblogging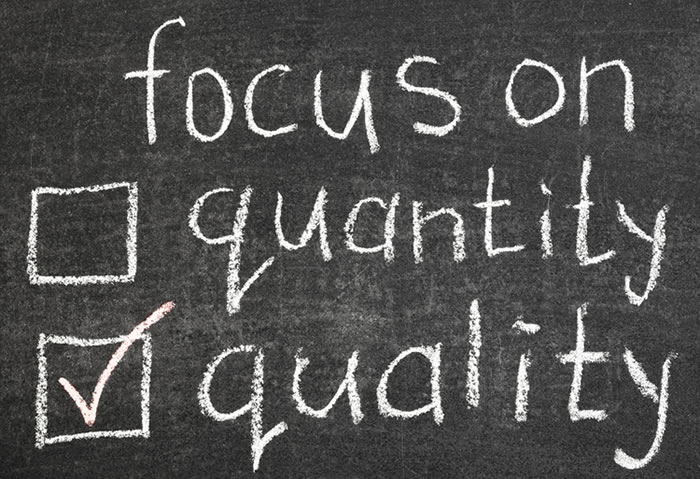 No matter what type of enterprise you represent, we assume you've noticed how the market is inundated with an overwhelming amount of all things alike. Every blog post, every tweet, every downloadable picture, all reminds you of the last. The trend of microblogging for the sake of attention has become a real threat to anything informative. Short, snappy blog posts are shot out through the airwaves at a million miles a minute, grabbing the attention of anyone who will listen, and handing out only enough information to reel in susceptible, unexpecting prey.
It's this trend that is killing the quality of the internet.
This trend has also left consumers desperately searching for anything real. ivermectine ordonnance ou pas
The internet is filled with vast spaces of useless information, and billions of blog posts that offer only "fluff" instead of quality information. In fact, the folks over at DOMO created this fabulous infographic to illustrate how much information is being tossed out into the cloud at any given point: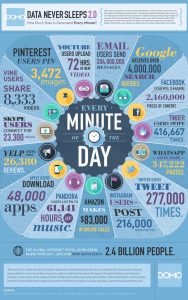 Nobody has all the answers.
The marketing world is evolving and growing every single day. The content game has come down to a battle of "adapt or die," and some days, we are as stumped for solutions as you are. The difference in a solid marketing strategy is that those who succeed know how to press on and find answers. If you want to offer an authentic experience as you seek to reach a larger customer base, rather than be the company who uses cheesy gimmicks and shady schemes to reel customers in (only to leave them unsatisfied or confused), strategic, customized content is how you will provide that experience.
Content marketing is simple: Offer personalized content that doesn't conform to any set of rules, and content solutions that are focused on engaging readers by giving them what they were already looking for, rather than selling them something new. Easier said than done!
Engage your customer base in an online conversation that will lead them further into your website and your brand, getting to know you one page at a time. You want to give them content they find interesting, content they trust, and content they feel compelled to share with others. Rather than inundating the market with more of the same, or blasting your social media followers with 75 useless posts per day, seek to offer content they will come searching for, because they know it will be interesting, factual and engaging.
Develop a process.
Tailor your content to keep up with the ever-growing demands of Google and other major search engines:
Content Marketing Briefs: The first step to take before launching a content strategy is to fill out a detailed description of what you would like your campaign to look like. Examples you have looked at, know the language you like to use, and get a general feel for the type of content to which you and your clients are drawn. It's not complicated gathering this information, just time consuming. ivermectina para cachorro serve para pulga
Regular, informative content: Again, you don't want to blast your customers with 75 posts per day, but you do want to offer regular content for those visitors who keep coming back for more. You want to be in the forefront of the marketplace as a trustworthy brand, a place where clients can come for great information and solid research. ivermectin sheep drench for heartworm prevention Conduct interviews with different employees in your company, doing thorough research on the products and services you offer, as well as highlighting news and events in your industry or market.
Ever-changing strategies: Success in content marketing involves ever-changing, evolving and adapting to new strategies, ideas, and requirements. It is imperative to adapt the way your content is managed so it will be recognized and identified across multiple platforms. Form a brainstorming team and meet on a regular basis in order to incorporate new ideas and industry thoughts.
Social media: Social media involvement is important for your content marketing campaign in this technological era. It's hard word to offer an authentic engagement with your followers, as well as increasing your influence on multiple platforms. Strategies differ by social channel, so tailor each social message to type of audience on each platform. Go where your followers expect you to be, and grow your influence into new places at the same time!
Is it time to reevaluate your content strategy? If so, we would love to partner with you and give you a meaningful, impactful content marketing campaign. Don't know where to start? Just give us a call and we will help you get on the road to offering your clients the content they want.