Tips For Boosting Your Quality Scores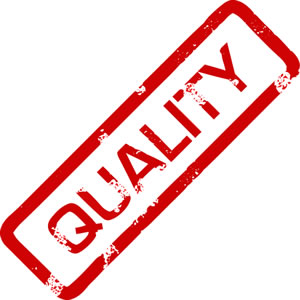 It can be difficult to rank on the Keywords you want to bid on, especially if competition is high.  It becomes very important to the success of your Keywords and overall account to have "Good" to "Great" Quality Scores.   Typically, when you first set up an Ad Group, the Keywords will have a good Quality Score, but then as Google has a chance to review everything, those Quality Scores can change.  Below are some tips to follow which will help to boost the Quality Scores of your Keywords.
Use the Keyword tool to find Keywords that are relevant to your site and landing pages. بطاقة كاش يو
Send under-performing Keywords into their own Ad Groups (If you don't want to pause under=performing Keywords [which really should be done] then split them up into their Ad Groups so they don't drag down the Quality Scores of good Keywords).
Don't use every phrase match type in the same Ad Group; be sure to include Negative Keywords.
Send traffic to quality Landing Pages;  you want to create keyword targeted landing pages.
Create fresh content for your site (i.e. – articles, blog posts, newsletters, etc).  Content is King, and you want to make sure your landing pages provide new, relevant content and are easy to navigate.
Tailor your Text Ads to your Keywords and Landing Pages; these three items are very important when Google determines your Quality Score, so you want to make sure they are closely aligned.
Testing, Testing, Testing; it is very important to continually test new Text Ads, Landing Page content/templates and Keywords as you rid your account of under-performing ones and find what works best.
Improve Landing Page load times; if your page is slow to load, this will negatively impact your Quality Scores.
Follow these tips and continually check in on your Quality Scores to make sure they are in the "Good" to "Great" range, and you will pay less for your CPC's and receive better Ad Ranking. هو قمار
Related posts